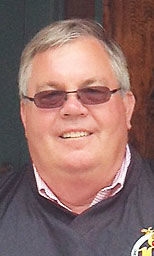 April 16, 2018
A nice, balmy 38 drizzly degrees on Sunday morning (April 15). Not real good growing weather for this time of year. Some planting done on a very small scale here. We planted a half mile to get the bugs out, and then rain. Winter annuals are really starting to show. You can see the benefits of fall chemical real quick around here.
April 9, 2018
It is snowing at Woodson. There has not been any fieldwork done this week as far as corn or beans. We did have a few acres of grasses, legumes and CRP go in. I have looked at a few wheat fields for customers, and they leave a lot to be desired, in my opinion. Lack of moisture plus the cold weather this winter without snow cover took a toll. With the gale-force winds at the beginning of the week, there was some drying after receiving rain and snow over the weekend. I have seen very little tile running, which is not good to start the growing season. We are ready as well as everyone else to start planting when the conditions are right. I do hope the USA-China trade talks progress as well as NAFTA. Be safe this week and let's be good stewards of the land.
---
Jon Freeman and his wife, Sue, farm with their son and daughter-in-law in the Jacksonville-Woodson area of Morgan County. They grow corn and beans, strip-tilling on a mix of superior and more marginal land. They also own a seed company, handling forages, turf seed, native grasses and forbs for everything from small projects to pipeline and powerline projects.