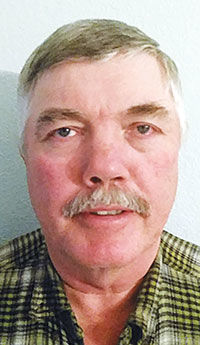 April 16, 2018
We have snow flurries and it was windy and cold on Monday, April 16. It reminds me of the middle of December instead of April. We had 1.5 inches of rain over the weekend. So there's not much going on here. A few people put on some anhydrous and did some spraying last week, but it looks like a few days before we do anything again.
April 9, 2018
It's been wet and cold. It's supposed to warm up this weekend, so we're hoping to get back in the fields to do some spraying and spread some fertilizer. Maybe by the end of the week we'll be able to get some Harmony herbicide in the wheat. Hopefully, we'll be able to start spraying some burndown. The wheat still looks pretty good. It's come through the cold all right.
---
Larry Johnson was born and raised on a farm in Carlyle, in Clinton County. He grows corn, soybeans and wheat and has a beef cow herd. He has been married for 37 years to his wife, Lisa. They have four children, Mandy, Kyle, Brent and Alex.