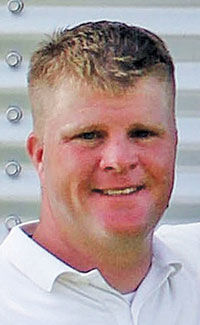 April 16, 2018
Another inch of precipitation! I haven't been too concerned with the planting "delay," however, we are in the last half April and its go time. Looks like they are calling for drier days later in the week, so hopefully we can kick up some dust then.
April 9, 2018
For the past month or so, every morning when I'm getting ready to head to the office, I wonder if I will use my boat or sleigh to get there. We have been taking advantage of the planting delay to make some minor repairs on some tillage equipment. Hoping to maybe do something this weekend if we miss the rain Friday (April 13). Long-range forecast is starting to look more favorable, so we will wait and see and hope that holds true. 
---
Matt Emerick operates a family farm in Fayette County along with his mother and sister. He and his wife, Kelly, have two children, Makenzie and Brody. Along with production of corn, soybeans and wheat, Emerick Farms includes a cow/calf operation.