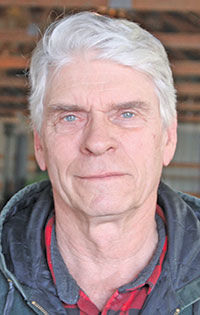 April 16, 2018
There hasn't been any fieldwork done around here in the last week. We had about 2.5 inches of rain before it changed to snow, so we have no problem with any shortage of water. Around here there was no chemicals, no fertilizer, no anhydrous, no nothing going on the fields last week.
April 9, 2018
We've been getting snow every weekend, with another 3 to 5 inches this weekend. So, nothing much has been done. We're trying to work on equipment as much as we can. The ground freezes every night. There has been no manure or fertilizer applied in our area.
---
Roy Arends and his wife, Jean, farm with their son, Andrew. They have two more adult children. Their farm on the outskirts of Alexander, in northwest Franklin County, is about two-thirds corn and one-third soybeans. They use chicken litter and hog manure from other farms for much of their fertilizer, and they recently installed a solar array to help provide electricity for the farm.