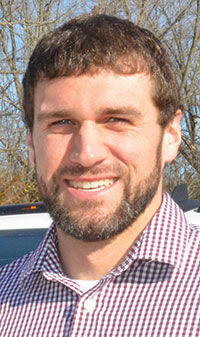 April 16, 2018
I know several guys managed to get finished up running gas in the area. Some fieldwork started to get done last week as well. It was supposed to be so cold this weekend that many held off on planting. We had around an inch of snow this weekend and temperatures in the 20s. The weather forecast looks a little warmer for next week. I imagine we'll see the planters start this week.
April 9, 2018
It's cold. People are trying to finish up running gas but I haven't heard anyone getting too excited about planting yet. Looks like it will warm up later in the week but will be back down in the 20s over the weekend.
---
Dylan Rosier farms with family in Holt County, near Mound City. They grow corn and soybeans. Last fall he joined the Missouri Corn Merchandising Council board of directors.