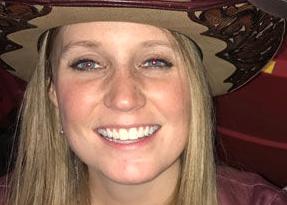 Parasites come in all shapes and sizes. From the tapeworms to lice, we deal with parasites all the time. But one place we don't think of them living is in our bloodstream.
This is the case of a feline patient that is being graciously shared with permission from our client.
Meet Nova
Nova is a 1-year-old female spayed domestic shorthair cat that presented to our clinic Oct. 4 for sneezing, lethargy and anorexia. She is indoor only, in a single cat household and is not on any medications. Nova is up to date on her vaccinations.
Upon physical exam, Nova was quiet, alert and responsive. She was very thin. Her temperature, pulse and respiratory rate were all slightly high. Nova had a yellow tint to her skin, her coat was dull, and she was over 5% dehydrated. Her abdomen was slightly pendulous.
Diagnostics
Her bloodwork showed an elevated white blood cell count, dangerously low red blood cells and elevated liver enzymes. Her urinalysis showed 3+ bilirubin. Radiographs revealed a fluid filled abdomen. Nova's feline leukemia virus and feline immunodeficiency virus tests came back negative.
Differential diagnosis: Mycoplasma, immune mediated hemolytic anemia, feline infectious peritonitis, babesia, false negative FELV/FIV test
Next steps
Because Nova was so sick, the best option for her was to go to the nearest 24-hour care facility.
The doctors at the referral practice stained Nova's blood and found inclusion bodies which are indicative of Mycoplasma haemofelis along with other supporting diagnostic evidence.
She was started on antibiotics and other medications. Nova remained hospitalized for three days. She received supportive care including IV fluids. Nova started feeling better and was discharged.
Three weeks later, then relapse
On recheck Oct. 29, Nova was doing well and bloodwork was slightly improving. She was to remain on antibiotics for another three weeks.
Nova was admitted to the emergency clinic on Nov. 9 for lethargy and weakness. Bloodwork was repeated and Nova needed a blood transfusion. She was placed in an oxygen cage and was given Type A blood from a donor cat. Nova was also started on IV antibiotics and other medications to support her through the blood transfusion.
Over the next few days, Nova was monitored 24 hours per day and started to feel much more like herself. She was discharged and plans on rechecking her bloodwork with us next week.
Mycoplasma haemofelis
M. haemofelis is one of the smallest independently living organisms ever discovered. It is a microscopic parasite that attacks feline red blood cells.
Cats can become infected in utero from their mother, during cat fights, or from mosquitos and ticks.
Up to one-third of infected cats will die if they are not treated. Some cats never clear the infection and remain carriers their whole lives.
The treatment is antibiotics and supportive care. The prognosis on many of these cases is variable. Around 65% of these cats will only live one year after diagnosis.
There is no true prevention, but keeping cats on a flea and tick preventative and keeping them inside only can help.
Nova could have been infected as a kitten and now the clinical signs have shown up. M. haemofelis is a very tough diagnosis because we do not know how her body will continue to respond to the organism.
We hope that she gets to live a long and happy life but there is no way to know. Thank you for letting us share her story. Nova is such a sweet girl.
Dr. Lainie Kringen-Scholtz is associate veterinarian at Twin Lakes Animal Clinic in Madison, South Dakota. 
This vet report is provided in conjunction with Twin Lakes Animal Clinic and Howard Animal Clinic. Questions? Send an email to Lainie Scholtz, DVM at lainiescholtz@gmail.com, call 605-256-0123, or write 45305 SD Highway 34 Madison, SD 57042.