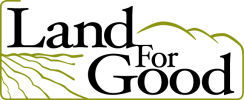 For a farmer who doesn't have a family member interested in continuing the farm, the biggest obstacle to farm transfer often is the ability of owners and seekers to find each other. Farm-link services have been introduced to help farmers transfer their farms by connecting them with new farmers. The need to connect is greater than ever. But there has been scarce research that explores their operations, outcomes and effectiveness.
Researchers from Indiana University, Land for Good and Purdue University recently published results of a study of 30 farm-link services. They evaluated services in 12 states in the Midwest and Central Plains.
Those surveyed affirmed the importance of such programs. But they reported frustration concerning limited capacity and few outcome metrics. The researchers suggested medium-term outcomes to track progress toward more-long-term goals of successful non-family transfers.
The study showed the 30 assessed programs serve 6,300 owners and seekers. Many more seekers than exiting farmers and landowners participate in the linking services. Program leaders emphasized the importance of farm-seeker education and support, and farm succession-planning assistance offered by trained providers. They also suggested mentoring programs offer promise for fostering non-family transitions. Researchers addressed the value of economic incentives to foster land transfers and more secure tenancy, such as state tax-credit programs for landowners leasing to beginning farmers.
Land for Good hosted the National Farm Link Clinic in spring with representatives from 26 farm-link programs. Information from the gathering is being compiled. The compilation is expected to be available soon. Visit sciencedirect.com -- search for "fostering farm families" -- and landforgood.org for more information.