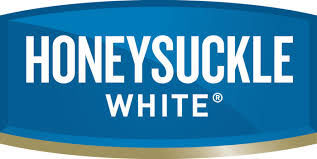 For Thanksgiving 2018 more consumers will be able to trace their Honeysuckle White turkeys to the family farm where they were raised, thanks to a blockchain solution that brings transparency to consumer food purchases.
Through a text or by entering an on-package code at HoneysuckleWhite.com consumers can trace their turkeys back to a family farm, access the farm's location by state and county, view the family-farm story, see photos from the farm and read a message from the farmer.
For years Honeysuckle White has worked closely with consumers to understand the significance transparency plays in food choice. A November 2017 survey revealed that 88 percent of consumers agree that brands need to be transparent in their food production. Eighty percent of consumers agree that at Thanksgiving it's important for their turkeys to be raised by a family farmer. Providing traceable food to consumers builds trust and increases transparency in the food-supply chain and gives them confidence in the food they purchase and eat.
This past year's successful pilot program was the first time a blockchain solution was used by a major turkey brand. This year the brand is broadening the quantity and reach of the traceable turkey program, according to the company. Visit www.HoneysuckleWhite.com for more information.