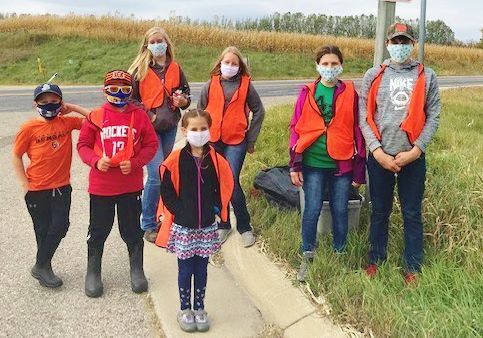 The Welsh Prairie Livewires 4-H Club completed a bi-annual Adopt-A-Highway trash pickup in October 2020. Six families participated in cleaning, each taking a 1-mile section of Wisconsin Highway 146 south of Cambria, Wisconsin. The club was outside and socially distanced in family groups, with their face coverings on to maintain the standards provided to 4-H clubs by the University of Wisconsin-Division of Extension. Even though it was a difficult year, the 4-H club was looking for ways to connect and help their community.
With traffic-safety signs in place, each member wore a bright-orange vest and gloves while carrying garbage bags in-hand. Ashton Brusveen, the club's vice-president, organized the 4-H activity that took about one hour to complete.
"Adopt-a-Highway cleanup is a great opportunity for the 4-H members to get involved in local community service," Ashton said. "Picking up trash also helps give the road a pleasant look and is good for the environment."
Six large garbage bags were filled between the families within the club. The event was a great opportunity and a successful way to be involved with the community. The 4-H club will also be completing roadside cleanup in April 2021, doing the same thing in picking up trash in the town of Cambria.
Adopt-a-Highway was started by a man named James Evens in 1980. He once saw rubbish flying out of a man's truck in front of him in the state of Texas. Visit wisconsindot.gov and search for "Adopt A Highway" for more information. The community-service program helps the community give back and makes the roads look beautiful.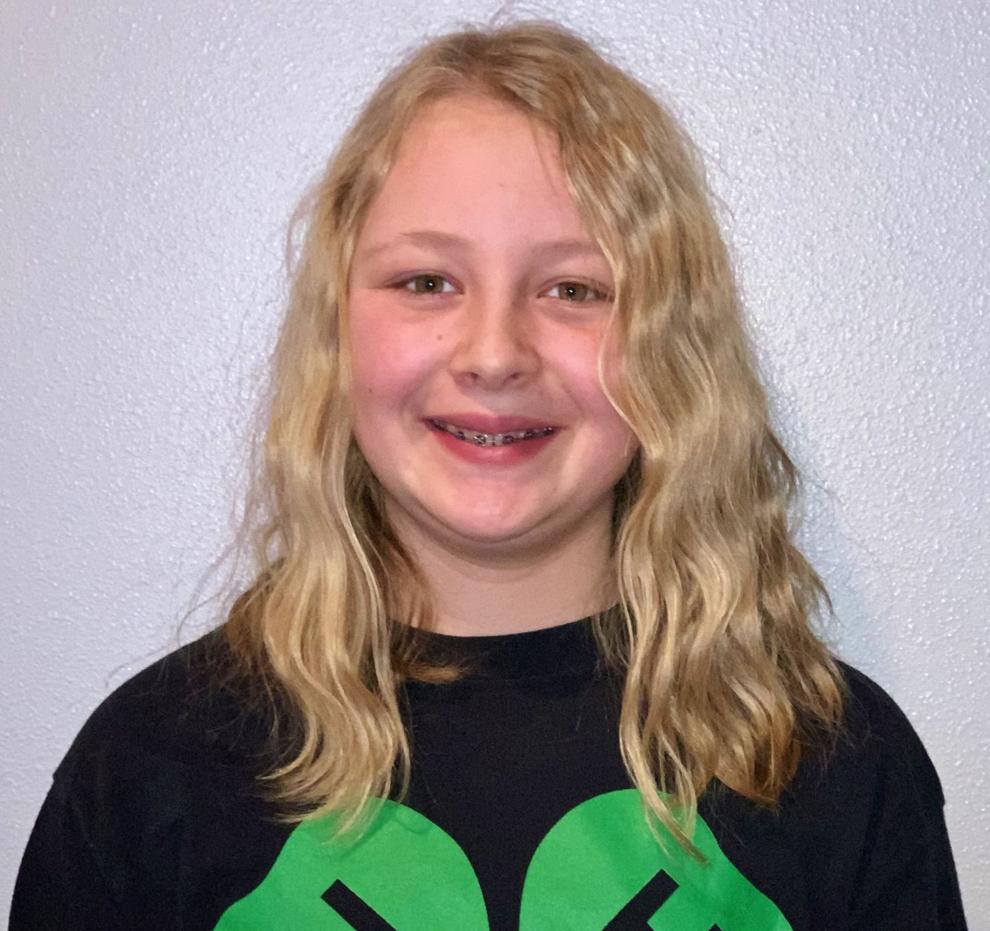 Gretta Hahn is the Welsh Prairie Livewires 4-H Club Reporter.