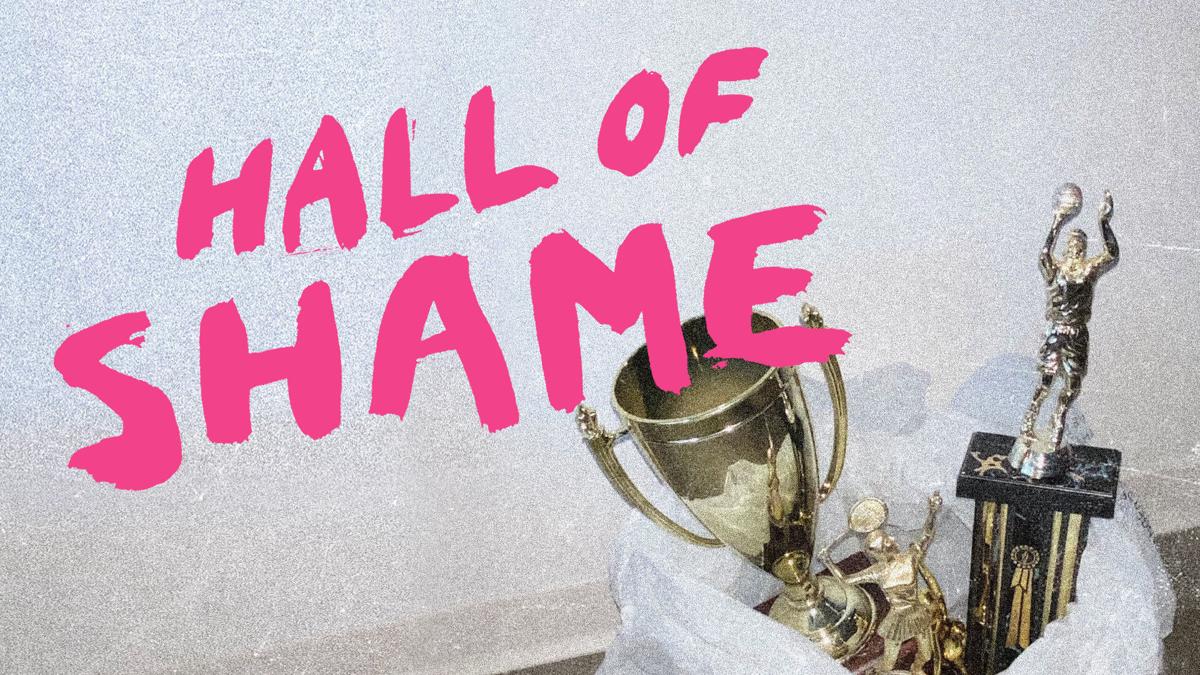 OPINION  Another one of my sports heroes has joined the Liars Hall of Shame. Aaron Rodgers is not the first Wisconsin professional athlete to succumb to the temptations that come with fame and money, and sadly will probably not be the last.
I remember how disappointed I was as a 12-year-old Green Bay Packer fan in 1963, when my favorite player was suspended for a year for gambling on football games. Paul Hornung, known as the "golden boy" after winning the Heisman Trophy at Notre Dame, was the NFL's most valuable player in 1961. He and Jim Taylor were the Packers' star running backs. There was nothing like watching one or the other lead the way to a touchdown on one of those famous Packer sweeps.
When NFL Commissioner Pete Rozelle confronted Hornung he finally admitted his guilt, and was genuinely repentant. He went on to help the Packers win the first Super Bowl and was inducted in 1986 into the NFL Hall of Fame. But the damage done; his relationships with teammates and coaches took years to repair. Coach Vince Lombardi, who had personally confronted Hornung when he first heard about the investigation, was more disappointed that the "golden boy" had lied to him.
Another Wisconsin MVP with a Hall of Fame career, who like Pete Rose may have blown his chances to make it into the hall, is Ryan Braun – my favorite Milwaukee Brewer. My wife, Jo, and I were in the stands Sept. 24, 2011, when Braun hit a three-run homer to clinch the National League Central Division title.
Braun was rookie of the year in 2007, is a five-time All Star and was named Most Valuable Player in the 2011 season – the same year he was charged with violating Major League Base Ball's anti-drug policy following a positive test for synthetic testosterone. At an angry press conference in February 2012, Braun denied the charges, maligned the testing program, accused the tester of being anti-Semitic and pleaded for the support of his fellow players.
Eighteen months later Braun accepted a 65-day suspension and apologized for his actions.
"I deeply regret many of the things I said at the press conference after the arbitrator's decision in February 2012," Braun said in the statement. "At that time I still didn't want to believe that I had used a banned substance. I think a combination of feeling self-righteous and having a lot of unjustified anger led me to react the way I did. It was a huge mistake for which I am deeply ashamed and I compounded the situation by not admitting my mistakes immediately.
"I understand it's a blessing and a tremendous honor to play this game at the Major League level. I also understand the intensity of the disappointment from my teammates, fans and other players. When it comes to both my actions and my words, I made some very serious mistakes and I can only ask for the forgiveness of everyone I let down. I will never make the same errors again …"
Perhaps in time Aaron Rodgers will be able to come to terms with his actions and begin to make amends in a similar way. Ironically, at the time, Rodgers distanced himself from his friend and business partner. He defended Braun at first but when the charges proved to be true, Rodgers expressed deep disappointment.
"(Braun) looked at me in the eye on multiple occasions and repeatedly denied the allegations," he said. "It's disappointing, not only for myself as a friend but for obviously Wisconsin sports fans, Brewer fans, Major League Baseball fans. (according to ESPN) It doesn't feel great being lied to like that, and I'm disappointed about the way it all went down."
Now the three times Most Valuable Player is being held accountable for knowingly lying in the same way by another Wisconsin MVP. Kareem Abdul-Jabbar was a six-time MVP, including in 1971 when he led the Milwaukee Bucks to their first NBA championship.
In his column in Substack, Abdul-Jabbar wrote that Rodgers, "directly and deliberately lied to fans and the public when he assured everyone he was 'immunized,' knowing that word would be interpreted as his being vaccinated."
Columnist Max Boot conceded that "Technically, perhaps, this wasn't an outright lie because of Rodgers's innovative theory that he can be 'immunized' without either having had the disease or received the vaccine. But his response was definitely deceptive – and the deception was only heightened when he added, 'There's guys on the team that haven't been vaccinated. I think it's a personal decision. I'm not going to judge those guys.'
"(Rodgers) gave no indication that he was one of 'those guys' and acted as if he weren't by often not wearing a mask in situations where NFL rules require unvaccinated players to be masked."
Noted sports commentator Bob Costas said of Rodgers, in an interview on CNN, "If you want to be extremely kind, you could say that he was disingenuous. He was obviously comfortable with most of the media and football fans nearly unanimously believing he was vaccinated."
Kareem Abdul-Jabbar also took Rodgers to task for spreading misinformation about the COVID vaccines, saying his "… ignorance regarding the science of immunology brings back to life the old stereotype of the big dumb jock. His utter lack of even the most basic knowledge and logic is shocking.
"Aaron Rodgers didn't just lie. His lies, his illogical defense and his hubris damage all professional athletes."
Abdul-Jabbar stressed that the greater damage may be to young fans.
"According to a Kaiser Family Foundation study, children 10-17 years old admire famous athletes second – 73 percent – only to their parents – 92 percent," he said. "That's a sacred trust not to be abused."
If I were preaching this Sunday I would share all this in the sermon, and, if I were honest with myself, I would need to confess that I have been inducted into the "Liars Hall of Shame" more times than I care to remember. We all have. The fact that we do not typically have our everyday lies exposed in the national media does not excuse us.
If we are lucky we have friends who hold us accountable and forgive our lies when, like Ryan Braun, we come to our senses and ask to be forgiven. This is my prayer for Aaron Rodgers.
John Sumwalt is a retired pastor and the son of dairy farmers. He is the author of "Shining Moments: Visions of the Holy in Ordinary Lives." Email johnsumwalt@gmail.com or call 414-339-0676 to reach him.