Although fossil-fuel coal has been used since 1000 B.C., the industrial revolution from the mid-1700s through the 1800s was when it began to replace biomass as an energy source. Statistically more than half our total consumption of the fossil fuels natural gas, crude oil and coal have occurred since 1995.
That alarming fact and others were part of Jeremy Solin's presentation to attendees of the third-annual Eau Pleine Partnership for Integrated Conservation's "Common Ground" event. It was held recently at the University of Wisconsin-Marshfield Agricultural Research Station.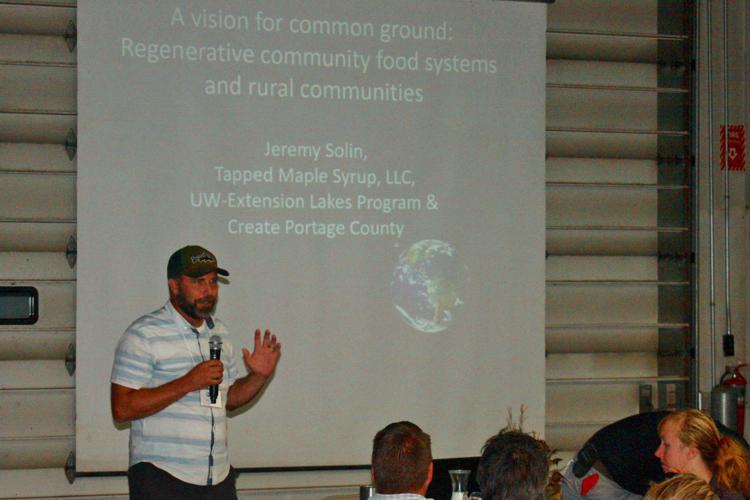 The event was focused on unifying people around the future of soil and water in north-central Wisconsin. It's driven by the Eau Pleine Partnership for Integrated Conservation – a group of farmers, farm groups, lake stewards, natural-resource-oriented organizations and agencies, agronomists and equipment dealers.
"People have become divided over the soil and water we all depend on," said Jason Cavadini, assistant superintendent and agronomist at the Marshfield Agriculture Research Station. "The goal of the Common Ground event is to foster a new conversation and collaboration, to join stakeholders who have never been around the same table."
Solin is an educator, community organizer, gardener, woods-wanderer, father and husband. He's worked in the environmental and sustainability fields for the past 20 years. He currently works with the UW-Division of Extension's lake program as well as co-owns Tapped Maple Syrup LLC. He has advanced degrees in environmental education and sustainability education.
His presentation was inspired by rural philosopher Wendell Berry's ideas and beliefs, he said. From Berry he learned that the continuous decline of rural life and communities is due to a colonization of the economy as well as lifestyles and thinking. Solin spoke about working to promote agrarianism, which he described as "at its core, a culture built around agriculture, provisioning and rural life."
"The sensibilities of conservation, frugality, working with nature and independence rooted in community, neighborliness and valuing physical labor are all ideas embedded in agrarianism," he said.
Being connected to a "place" is a theme in agrarianism, he said. He echoed Berry's belief that certain kinds of understanding can only come from staying put and being observant. Solin said some realities are unsustainable – like fossil-fuel dependence and world-population growth.
"Create your own (ideas) based on what you're learning from the place that owns you," he said.
A pollinator plot was established in 2017 at the station. During an event tour New England Purple Asters, Yellow Cone Flowers and a host of other plants teeming with butterflies and bees were visible in the evening light. Lauren Nichols, a coordinator for the Eau Pleine Partnership, said a native oak in the back of the plot could potentially be host to some 500 species of caterpillars. In contrast a popular non-native ornamental tree, the Ginkgo, hosts only five.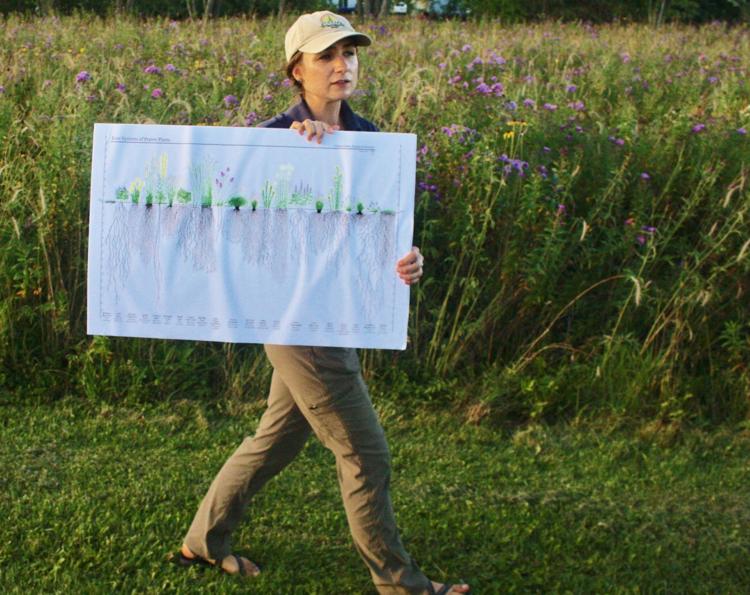 Matthew Oehmichen and his brother Craig Oehmichen of Short Lane AG Supply said a research trial began in 2015 to compare the effects of tillage versus no-till practices. Since its inception the study has compared changes in soil through time as tillage is eliminated and continuous living cover has been introduced. Two plots have remained in a corn-soybean rotation.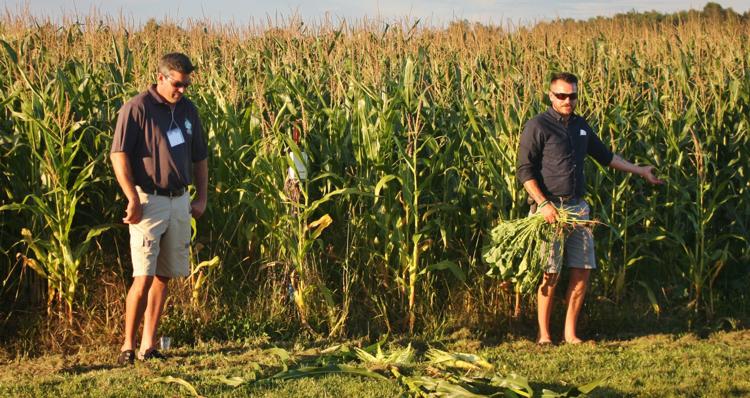 The effects of the different practices are easily observed in side-by-side plots. The plot that was under tillage had standing water in it and the plants were less vibrant.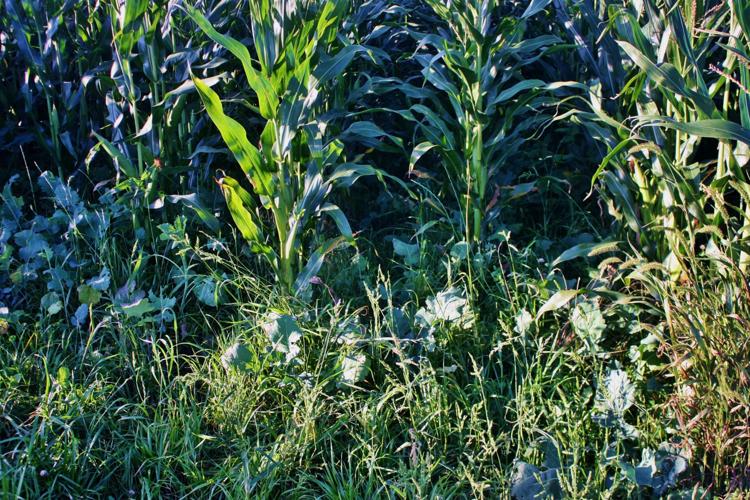 "Perennial cover crops are the gold standard of conservation," Cavadini said. "Our goal with the cover-crop-no-till system is to make row crops emulate perennial systems as closely as possible."
The Eau Pleine Partners for Integrated Conservation's vision is to integrate resilience into the natural resources, community and economy of the Eau Pleine Watershed. The "Common Ground" event culminated with a gathering of people from diverse backgrounds around a meal of locally produced food provided by the Blue Heron Pub in Marshfield, Wisconsin. The hope was to start a conversation and unify people to protect the most precious of natural resources – soil and water.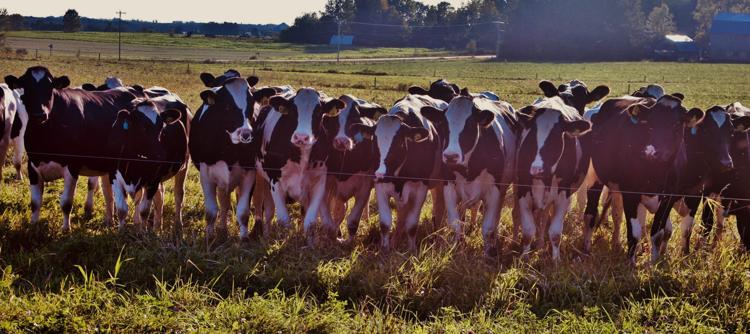 Visit www.facebook.com/pg/EauPleinePartnership for more information.