The pandemic shutdown has changed daily routines for American citizens. The COVID virus has caused the loss of jobs for many and worse yet it's taken a toll on human lives. It's heartbreaking and I would never trivialize that.
But there are some glimmers of hope becoming apparent. We are seeing some positive effects from our reduction in activity. Families are spending more time together, including "virtual time." As kids grow older and move away it can be rare to¬ have the whole family together. But the pandemic has motivated our family to meet online. It's an effective way to catch up with everyone at once and there truly is a sense of togetherness. We do it every other week – including a birthday-Mother's Day "zoom meeting" complete with my wife, Wendy, opening gifts and receiving a celebratory toast.
And there has been improvement in air quality around the globe. National Aeronautics and Space Administration images are showing how pollution has decreased rapidly in cities. The earth is resilient but we need to give it a chance; the pandemic has forced that issue. By the time this is published many states will have resumed normal activities to an extent. But polls indicate most Americans believe the reopening of the economy is taking place too rapidly. It became apparent to me weeks ago we will need to use our own personal judgement to decide what is safe and what isn't. The mixed messages coming from our leaders doesn't always match what scientific experts are saying. I'm more thankful than ever that my personal life on a daily basis finds me breathing the fresh woodlot air amongst the glory of trees.
Stacey Thompson Botsford and Tenzin Botsford own Red Door Farm, a market and community-supported-agriculture farm near Athens, Wisconsin.
"I think the silver lining is that people are seriously considering supply chains, food sovereignty and health," Thompson Botsford said. "People are cooking at home and valuing the ingredients we produce more than ever. Losing restaurants has been a hit for us and forced us to get creative with selling outlets. We have created an online store and a farm store, and re-worked our farmers-market plans."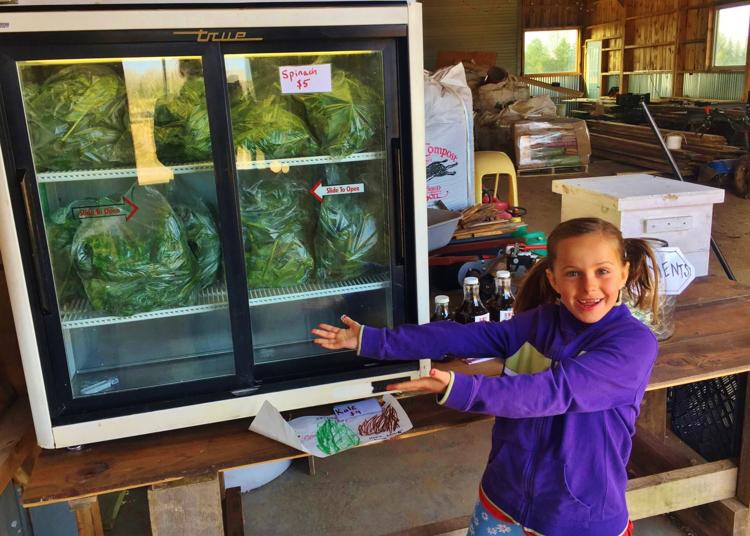 Kat Becker of Cattails Organics has opened an on-farm store at her farm near Athens.
"It's safer and makes sense on every level since this is a distribution-neutral food system," she said. "COVID forced me to develop the on-farm store faster.
"In the short term our business has improved, and our (community-supported agriculture) is more popular and attracting new customers. Farmers markets and seedling sales are booming. However there is an air of instability as our restaurant sales are virtually gone. If and when they re-open could result in a banner year for us."
Sunset Country Store is located at the intersection of Marathon County roads Z and J. It's been a hub of activity for 45 years for rural residents east of Wausau, Wisconsin. Owners Susan and Scott Clark of Aniwa, Wisconsin, said they've seen an increase in business since the pandemic began.
"I almost feel guilty that it took a bad situation to see an increase in sales," she said. "People feel safer coming here. There's less human activity than in Wausau's grocery stores."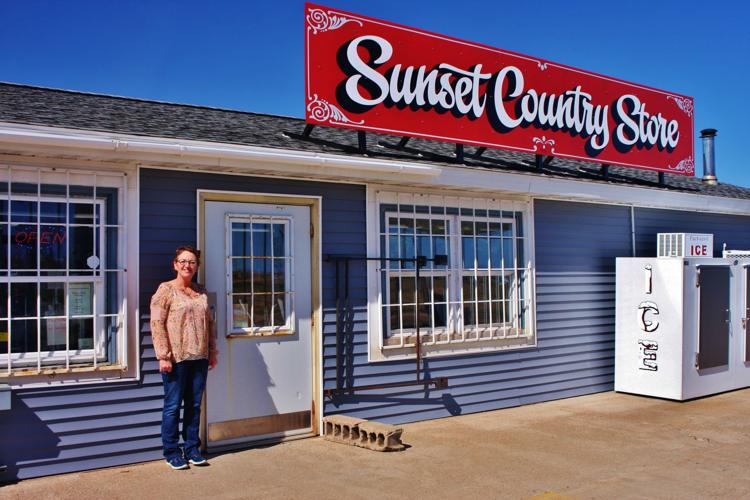 They've have made it a point to increase the level of locally produced items in the store, she said. Now that facemasks are becoming a necessity she carries a variety produced by local residents. She also carries local produce in season as well as a line of syrup, honey and spices made by nearby rural residents.
But early in the pandemic the demand for toilet paper and yeast was something she couldn't meet.
"Alcohol was a big seller also," she said. "(And) I had folks coming here from town to purchase gasoline. We priced it according to our supplier. At one point it was as low as 1.14 per gallon while Wausau stations were around 1.59."
COVID-19 has changed many aspects of everyday American life. Time will tell what we've learned and if our priorities will change. It's an unprecedented time. While sports heroes are sidelined the real heroes continue to work. Our definition of essential has changed, hopefully for the better.