Horseradish is an under-appreciated ingredient. It has humble origins; it's just a plain white root growing in the soil. Nevertheless the jolt it gives food will make taste buds tingle with satisfaction.
Oven Fries with Horseradish Cream
Fries:
     1 T butter
     ½ t salt
     ¼ t pepper
     ½ t garlic powder
     3 T Parmesan cheese
     4 whole baking potatoes, cut into fries
Cream:
     ¼ cup mayonnaise
     1 T prepared horseradish
     2 t ketchup
     ¼ t seasoned salt
Place fries in large bowl.
Add butter, salt, pepper, garlic powder and Parmesan cheese; toss gently to coat.
Spread in single layer on baking sheet.
Bake 20-25 minutes at 425 degrees until potatoes are tender and golden-brown.
Combine all horseradish-cream ingredients in small bowl.
Serve fries hot with horseradish cream on the side.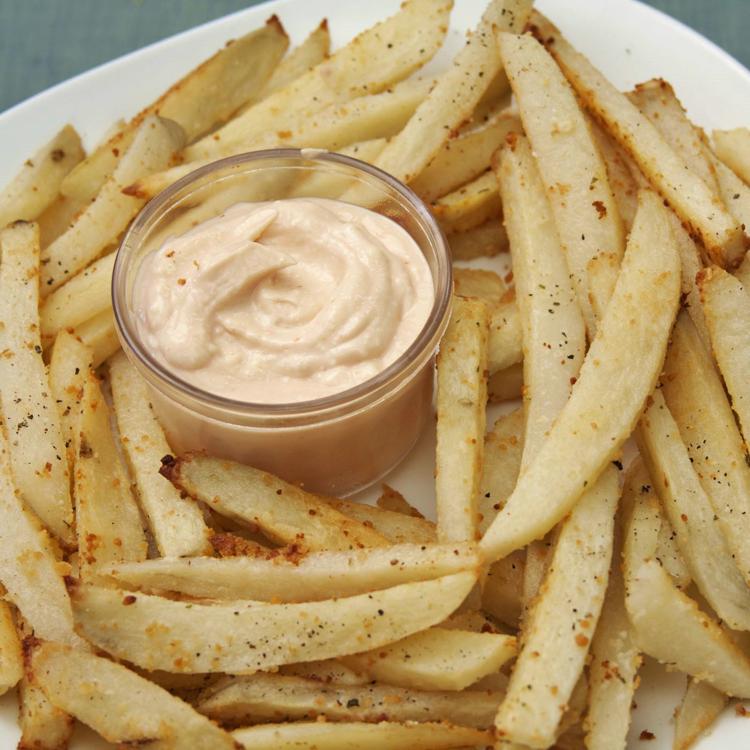 Horseradish Deviled Eggs
8 whole hard-boiled eggs
2 T plain Greek yogurt
4 t prepared horseradish
4 t sweet-pickle juice
1 t Dijon mustard
1 pinch salt
Freshly ground pepper
Peel eggs; slice them in half lengthwise.
Gently remove yolks; place in small food processor.
Add yogurt, horseradish, pickle juice, mustard and salt; process until smooth.
If desired transfer to a bag outfitted with a large decorating tip.
Fill each egg half; sprinkle with freshly ground pepper.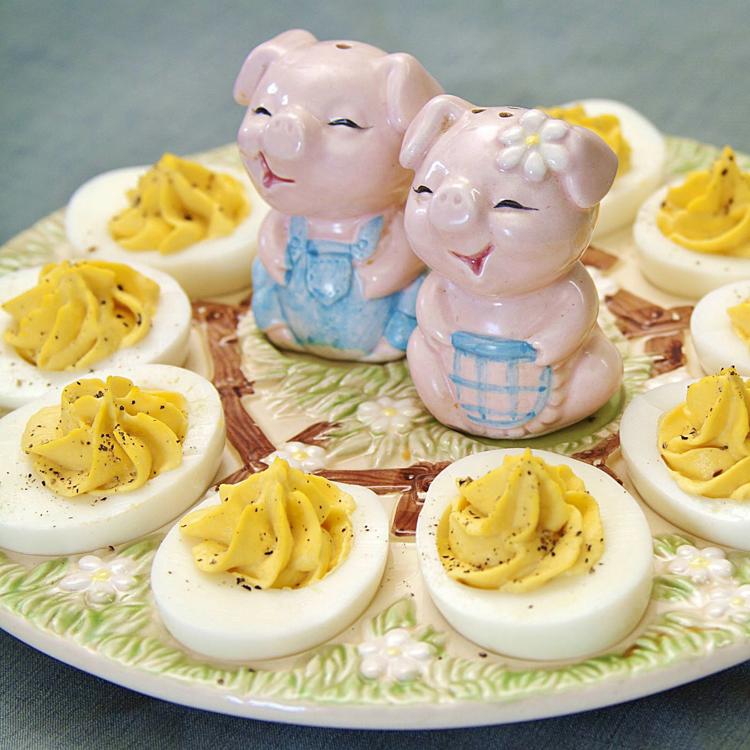 Salmon Croquettes with Horseradish Dipping Sauce
Croquettes:
     2 cups salmon, cooked
     1 whole egg
     ½ cup bread crumbs
     2 T lemon juice
     2 T prepared horseradish
     1 t garlic salt
     1 t black pepper
     1 t paprika
     1 t dried basil
     3 T butter
Dipping sauce:
     ½ cup sour cream
     2 T lemon juice
     1 T horseradish
Combine dipping-sauce ingredients together in small bowl; refrigerate.
Mix salmon and egg until combined.
Add rest of croquette ingredients; mix.
Form into small patties.
Heat a grill or sauté pan over medium-high heat; add butter.
When butter is hot, add salmon croquettes to pan.
Cook them for 5 to 7 minutes or until lightly brown on the bottom; flip.
Cook another 5 to 7 minutes until browned on the bottom.
Remove from heat to plate; serve hot with horseradish dipping sauce.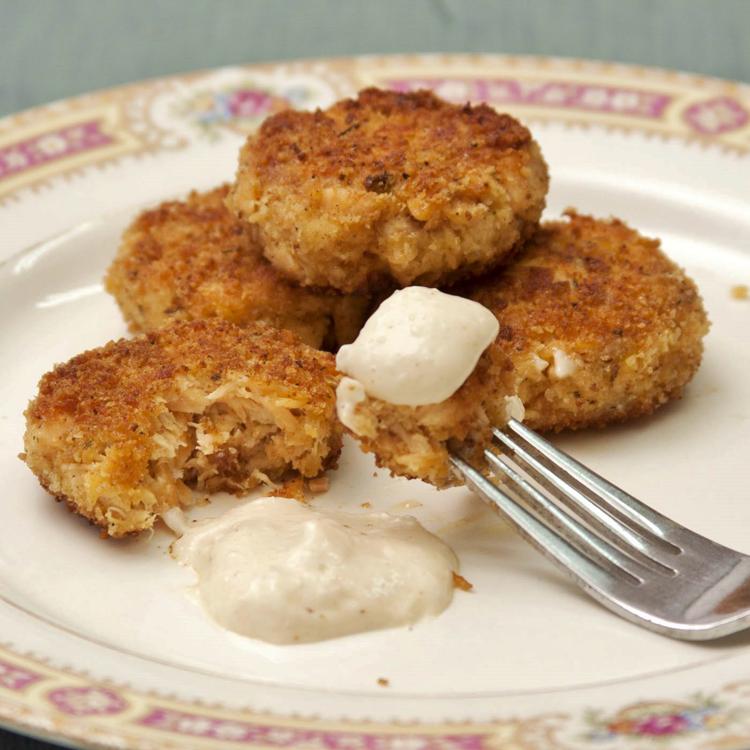 Steaks with Horseradish Compound Butter
1 stick butter, softened
1 garlic clove
2 T prepared horseradish
Pinch of freshly ground black pepper
In medium bowl mix and mash together butter, garlic, horseradish and pepper.
Spoon onto plastic wrap; gently form into small log.
Refrigerate until firm.
When ready to serve, slice and place on hot steaks.