After inviting guests I checked my freezer – and found a pork roast. This is the menu I planned with it. Not everyone might have such good success with his or her freezer, but after a little shopping everyone can have success with these recipes.
Honey Wheat Sandwich Buns
1½ T yeast
2 cups warm milk
¼ cup honey
2 t salt
2 eggs
3 cups whole-wheat flour
3 cups white flour
In a large mixing bowl dissolve yeast in warm milk.
Stir in honey, salt and eggs.
Add flours one cup at a time, stirring after each addition.
Knead for 5 minutes.
Place dough in a greased bowl; set in a warm place.
Allow to rise until it has doubled in size.
Punch dough down.
Take a blob of dough about half the size wanted for the finished buns; form into a ball.
Flatten to a ½-inch to ¾-inch thick circle.
Place on greased baking sheet; allow at least 1 inch between each bun.
Once all buns are formed cover pan with a tea towel.
Allow buns to rise until puffy and nearly doubled in size.
Bake for 15 minutes at 400 degrees.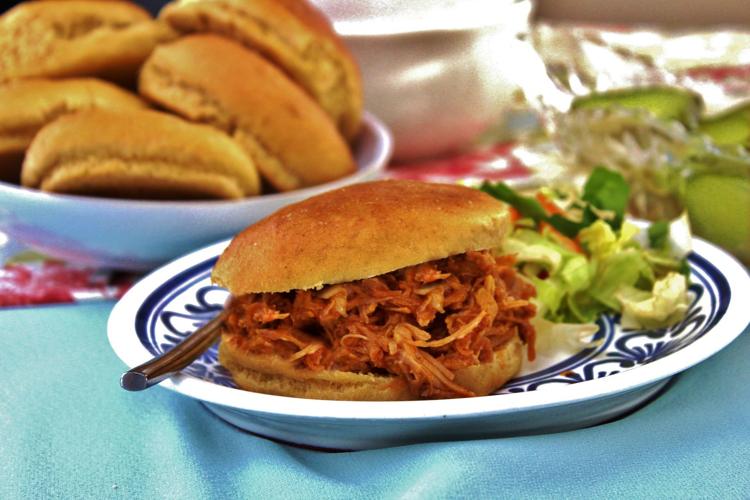 Classic Barbecue Pork
7 to 9 pounds pork-shoulder roast
3 t seasoned salt
Sprinkle seasoned salt over roast.
Cover; bake at 300 degrees until pork is tender and falls apart – about 7 hours.
Barbecue sauce:
2 T butter
1½ cup ketchup
½ cup chili sauce
¼ cup apple-cider vinegar
¼ cup brown sugar
3 T molasses
2 T Worcestershire sauce
1-2 t hot sauce
Mix barbecue sauce in a small kettle; bring to a gentle boil.
Remove from heat.
Shred pork with two forks.
Place pork back in the broth in the baking pan.
Pour barbecue sauce over pork; stir gently to combine.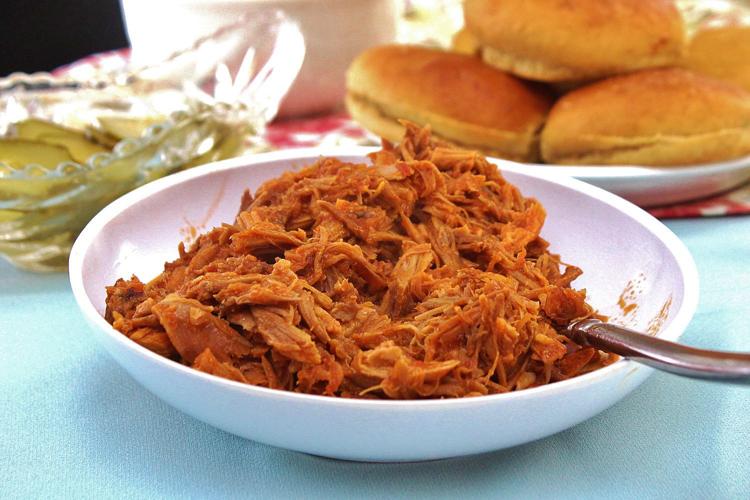 Lemon Poppy Seed Dressing
½ cup lemon juice
2/3 cup honey
4 T olive oil
6 t poppy seed
Place ingredients in a jar.
Cover and shake to combine.
Serve with lettuce or mixed greens.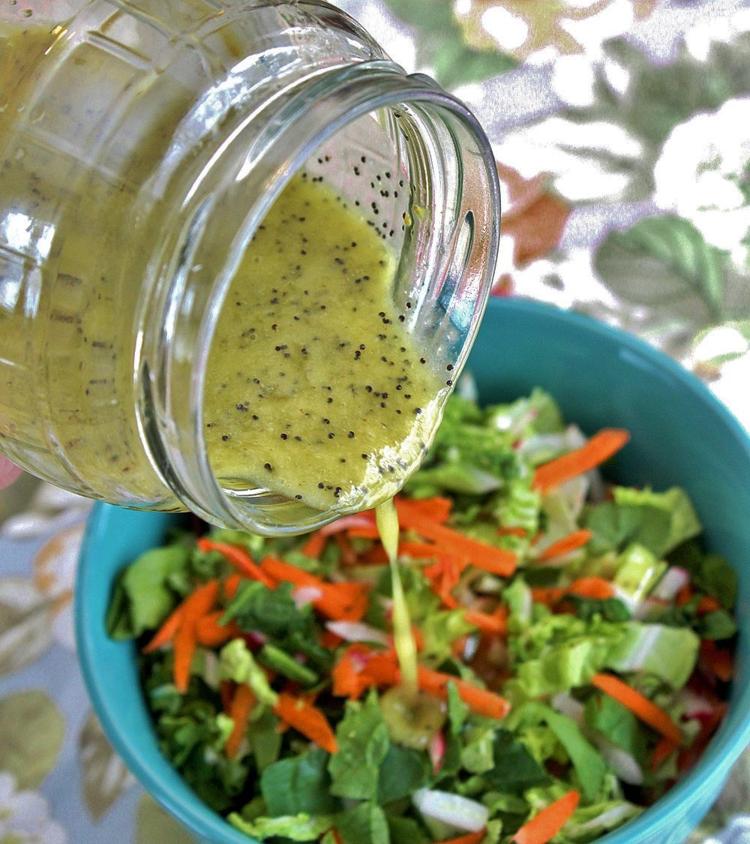 Pumpkin Doughnuts
1 cup milk, scalded
2/3 cup sugar
1 cup pureed pumpkin
1 egg
½ cup butter
1 T yeast
2 t salt
5½ cup flour
Combine ingredients in a mixer bowl.
Using the dough hook, mix at low speed.
Knead at higher speed for 5 minutes to knead dough.
The dough should be slightly sticky.
Place dough in a greased bowl; set in a warm place.
Allow dough to double in size.
Dump dough onto lightly floured surface.
Roll out to about ¼-inch thick.
Cut out doughnuts with a doughnut cutter or cup.
Place on lightly floured baking sheets; allow to rise until double in size.
Heat frying oil in a skillet to 350 degrees.
Gently drop doughnuts in; fry on each side until golden-brown.
Remove doughnuts; place on racks to cool slightly.
Before they are completely cool, roll each in sugar.