When I was 16 my family visited Mexico. A favorite idea we brought home was … "disco." The idea of using simple junk to fashion a skillet was fascinating. But the delicious food we were served, piping hot off the disco, is what actually had us building one just days after arriving home.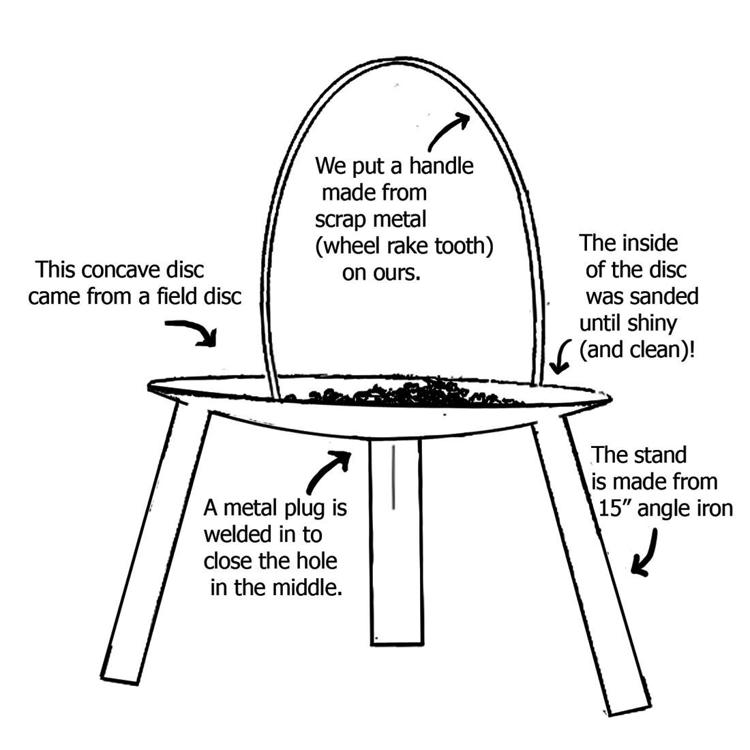 Here in the United States we invite company and say "We're grilling;" Mexicans invite company and say "We're having disco." Using the disco like a big skillet one can cook a wide variety of food, all infused with the smoky flavor of the camp fire. It's basically just a disc on three legs, but it equals picnic!
Disco Burrito
Serves 8
¼ cup vegetable oil
7 medium-sized potatoes, peeled and cubed
1 onion, diced
1 green pepper, diced
¾ pound sausage
1 t salt
8-15 corn tortillas
Build a small fire; have more wood to add to fire as needed.
Place disco over fire; pour ¼ cup oil onto it.
Heat for several minutes.
Add cubed potatoes, and diced onion and pepper.
Using a long-handled metal spatula, turn and stir potatoes as needed until almost done.
Add sausage; continue cooking until sausage is brown.
Scoop potato mixture into center of disco.
Lay tortillas around disco edge to warm.
Serve with salsa or guacamole.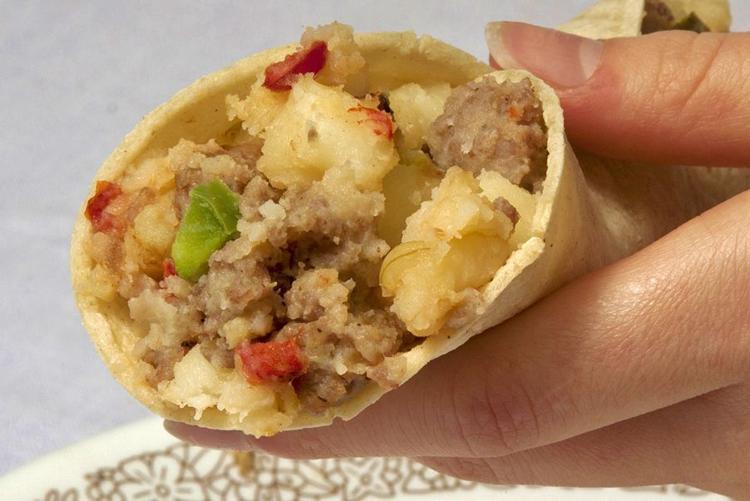 Scrambled Eggs on Disco
Serves 8
3 T oil or butter
1 dozen eggs
½ pound sausage
1 small onion, chopped
1 green pepper, diced
½ t salt
8-12 corn tortillas
Heat disco over fire; add oil or butter.
Fry sausage, onion and pepper until sausage is fully cooked.
Crack eggs into bowl; whisk.
Pour eggs into disco.
Remove disco from fire if necessary to prevent eggs from cooking too quickly.
Sprinkle with salt.
Place tortillas around outside of disco to warm.
Using long-handled metal spatula stir eggs until thickened but still soft.
Serve with salsa.