Bite into a delicious and crunchy homemade pickle. They're the perfect accompaniment to any meal, from picnics to Sunday dinners.
Pickled Red Beets
12 small red beets
1 cup apple-cider vinegar
1 cup water
1 cup brown sugar
2 cinnamon sticks
4 cloves
1 t salt
Trim and wash red beets.
Place in large saucepan, cover with water.
Cook over medium heat until tender.
Peel and quarter.
Place in 3 pint jars.
Place other ingredients in small saucepan; bring to boil.
Pour over red beets in jars.
Refrigerate for as long as 2 weeks, or can them for storing longer.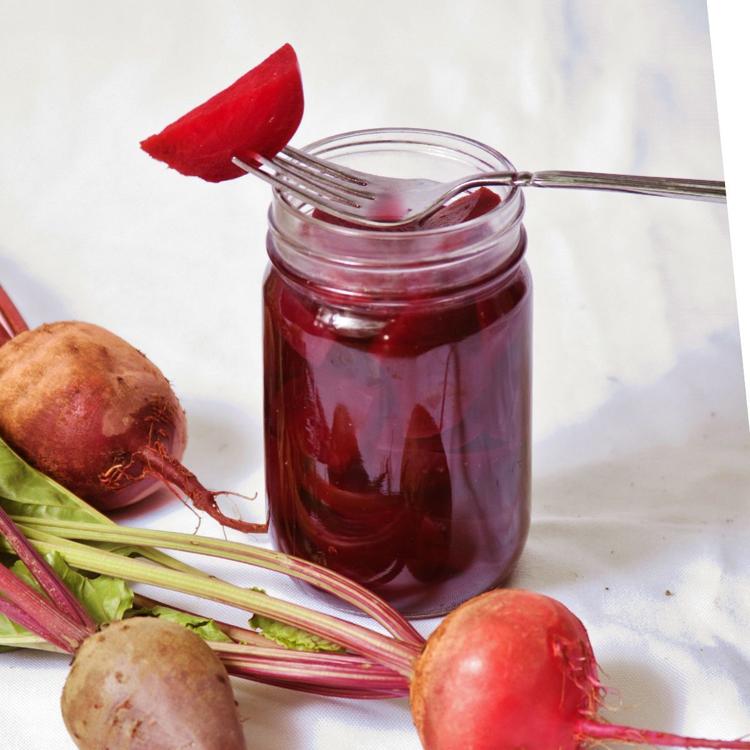 Dill Pickle Spears
Divide between 8 quart jars:
8 sprigs dill
2 onions, quartered
8 garlic cloves
8 grape leaves
3 T peppercorns
Fill jars with cucumber spears.
Brine
13 cups water
6 cups apple-cider vinegar
½ cup salt
Mix; pour over spears.
Cover jars with jar lids and rings.
Process according to U.S. Department of Agriculture guidelines.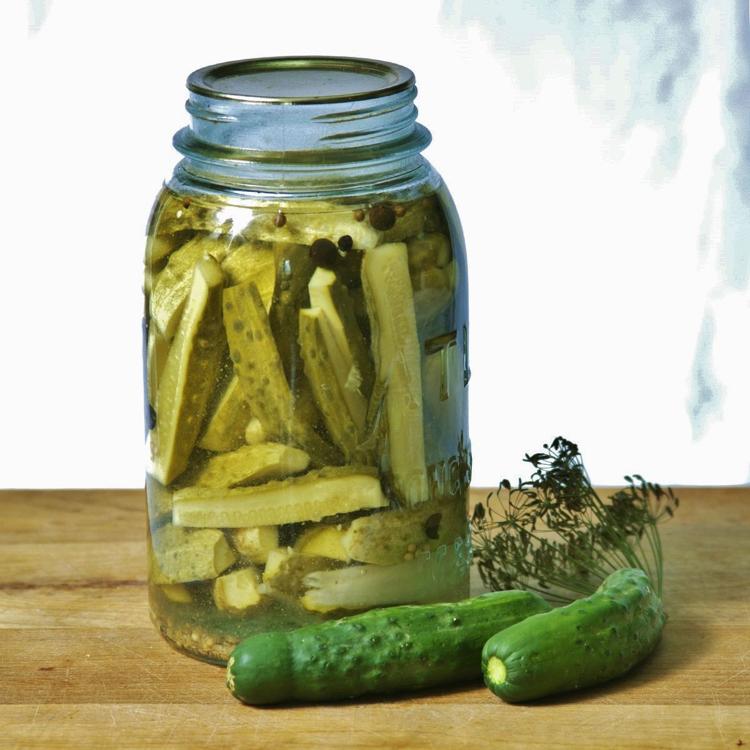 Quick Sweet Pickles
2 large cucumbers
¼ cup salt
1 cup water
1 cup apple cider vinegar
½ cup sugar
1 T mustard seed
1 cinnamon stick
3 cloves
3 T peppercorns
1 small onion, sliced thinly
Wash and dry cucumbers.
Slice thinly; place in colander.
Sprinkle with salt; toss to coat.
Place colander over a bowl; let sit 1 hour.
Rinse off salt; drain cucumber slices.
Place in jar.
In small saucepan combine remaining ingredients; bring to boil.
Remove from heat; allow to cool.
Pour brine over cucumbers in jar.
Cover and refrigerate at least 12 hours before serving.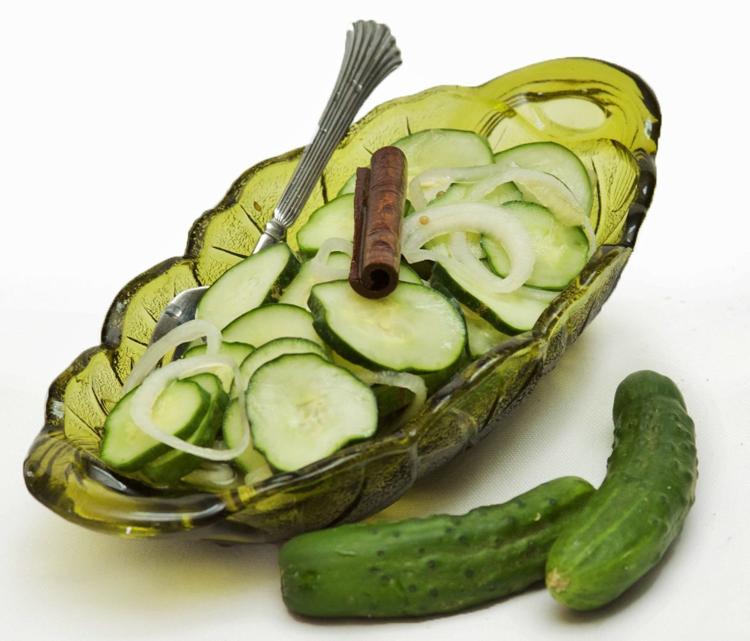 Garden Pickles
Use 2 cups of any of the following vegetables.
okra
green beans
cucumbers
sliced beets
pearl onions, peeled and cubed
Brine:
1 cup rice-wine vinegar
1 T sugar
1 cup water
1 t peppercorns
2 cinnamon sticks
1 t salt
In bowl toss vegetables with 3 T salt; cover with water.
Allow to soak for 3 hours.
Bring remaining ingredients to boil in small saucepan.
Drain and rinse vegetables.
Place vegetables in a jar; pour brine over them.
Refrigerate at least 12 hours before serving.