Our fireplace is popular after winter activities – as is a yummy meal.
Triple Ginger Cookies
Tickle taste buds with ginger in three ways.
½ t salt
2 cups flour
2 t soda
1½ t ginger
1 t cinnamon
½ t ground cloves
1 cup sugar
¾ cup butter
¼ cup light molasses
1 egg
2 t minced fresh ginger
¼ cup crystallized ginger
Raw sugar
Whisk together first-six ingredients; set aside.
Using an electric mixer, beat together sugar and butter.
Add molasses and egg; continue mixing.
Add remaining ingredients; chill dough several hours.
Roll into 1-inch balls; roll in raw sugar.
Place 2 inches apart on a large baking sheet.
Bake for about 15 minutes at 350 degrees until golden.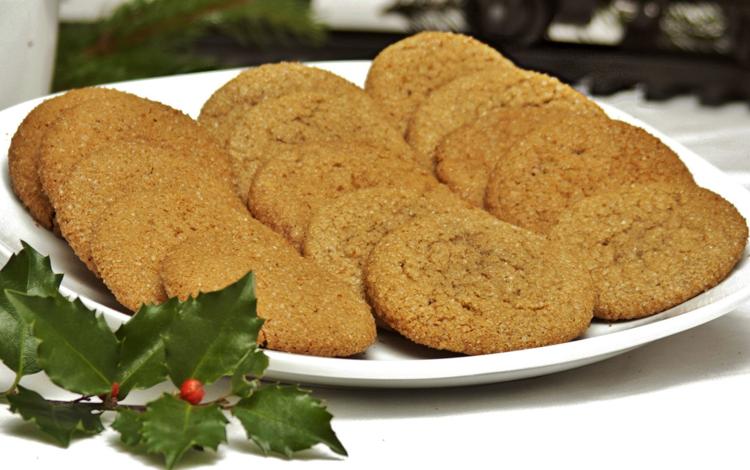 Cheddar Scones
Try hot cheesy scones served with Three Bean Chili; soak up the brothy tomato sauce.
1¾ cup flour
1 T sugar
2 t baking powder
¾ t salt
¼ cup butter, cold
1 cup sharp Cheddar cheese
1 large egg
2/3 cup cream
1 T melted butter
Combine flour, sugar, baking powder and salt.
Grate butter into bowl; rub through fingers to reduce large lumps of butter.
Combine cream with egg.
Add slowly; stir until just moistened.
Knead three or four times.
Place on a greased baking sheet; pat into a 7-inch circle.
Cut into a 6 wedges but do not separate.
Bake for 16 to 18 minutes at 400 degrees.
Brush with melted butter; separate the wedges.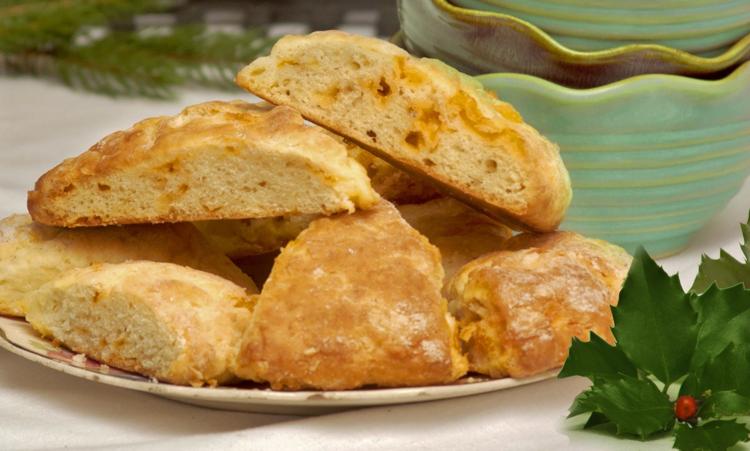 Three Bean Chili
This chili is special with three kinds of beans, but using canned beans it's easy to make in just a few minutes. Allowing it to simmer over reduced heat will help the flavors meld together deliciously.
1 pound ground beef
1 medium onion
2 t chili powder
2 t brown sugar
½ t ground red pepper
¼ t cumin
2 15-ounce cans tomato sauce
1 6-ounce cans tomato paste
2 cups beef broth
1 15-ounce can red kidney beans
1 15-ounce can butter beans
1 15-ounce can chick peas
Salt
Fry ground beef and onion in a medium-sized stock pot until fully cooked.
Add all remaining ingredients except salt.
Cook on medium-low heat for 35 to 40 minutes.
Stir in salt to taste just before serving.