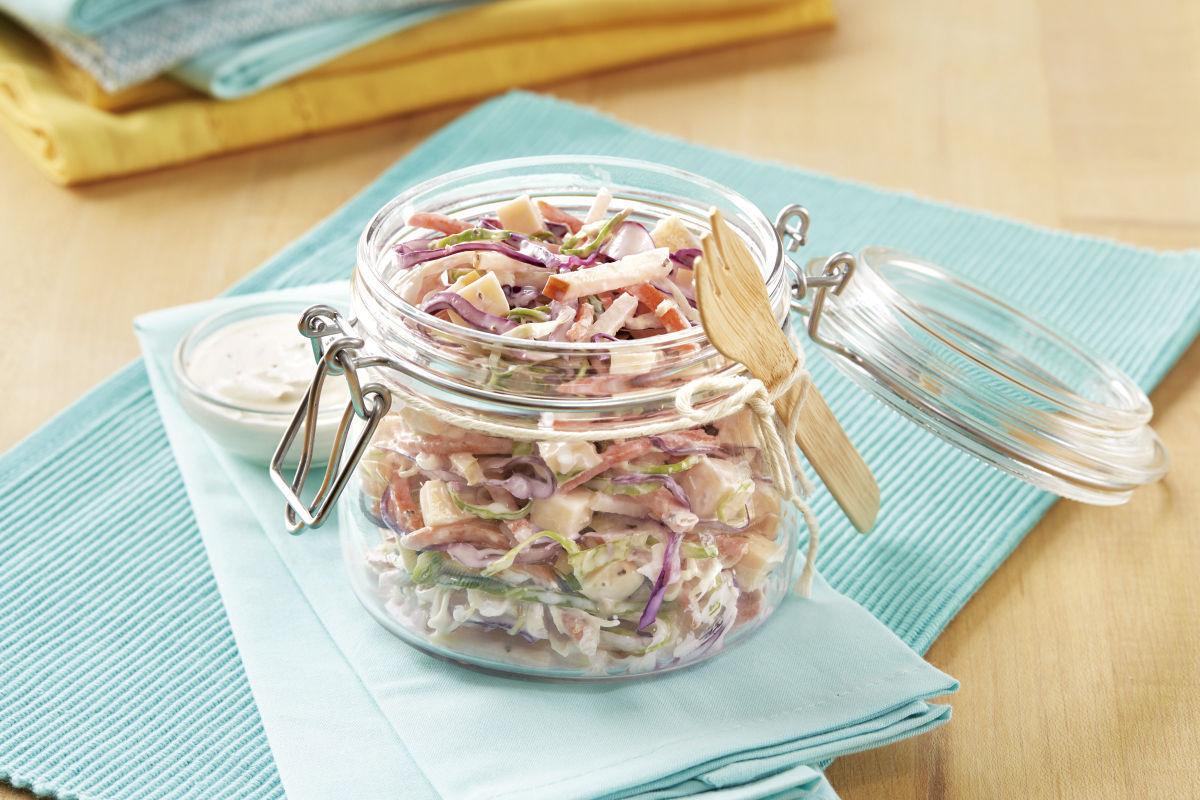 Servings: 8 (about 12 cups)
Ingredients:
1 large apple, cored and julienned
Juice and zest of 1 lemon*
1 1/2 cups plain yogurt
1/2 cup mayonnaise
1 clove garlic, minced
1 tablespoon fresh ginger, grated
1 teaspoon salt
1 teaspoon pepper
6 cups green cabbage, shredded
6 cups purple cabbage, shredded
1 cup carrots, peeled and julienned
1 cup Wisconsin queso blanco cheese, cubed
Cooking Directions:
In medium bowl, toss apple, lemon juice and zest; set aside. In large bowl; whisk together yogurt, mayonnaise, garlic, ginger, salt and pepper. Stir in green and purple cabbages, carrots, cheese and lemon-apple mixture. Season to taste with additional salt and pepper. Cover and refrigerate until ready to serve.
*Approximately 4 tablespoons juice and 1 teaspoon zest.