Strawberries burst onto the summer scene with flavor and color. Not only are they delicious, they are a good source of Vitamin C, folate and potassium. They are irresistible fresh from the garden but they also fill a spot in many recipes. Snatch them while they're in season.
Strawberry Spinach Salad with Poppy Seed Dressing
Spinach
Strawberries, sliced
Onions, thinly sliced
Dressing:
¼ cup milk
1/3 cup mayo
1/3 cup sugar
1 T poppy seeds
2 T red vinegar
Combine spinach, onions and strawberries.
Mix dressing together in a pint jar; shake well.
Pour on salad and toss to combine; serve immediately.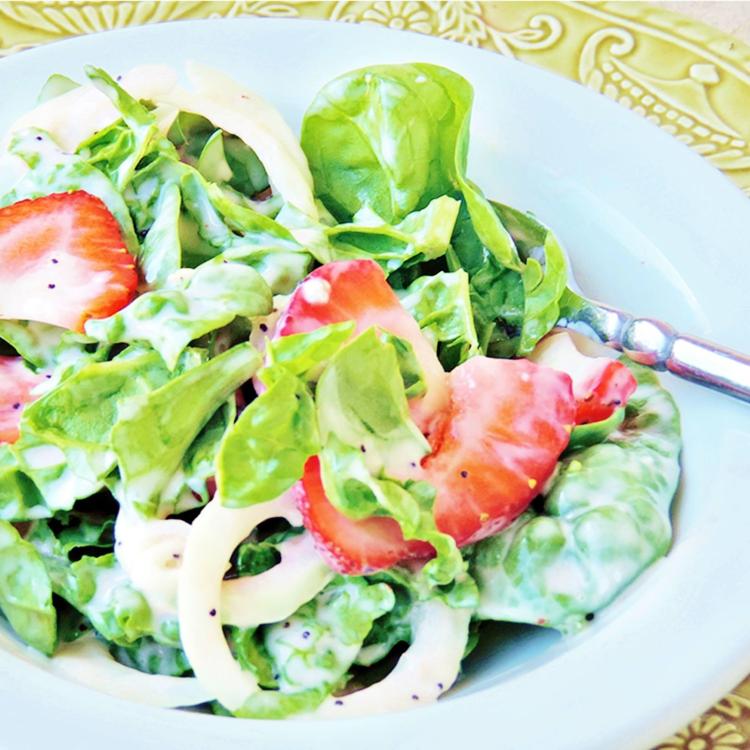 Strawberry Jam
5 cups crushed strawberries
7 cups sugar
1 box fruit pectin (1/3 cup)
½ T butter
Place strawberries into a 6- or 8-quart kettle; add fruit pectin and butter.
Bring to a full rolling boil over high heat while stirring constantly.
Add sugar all at once; stir and return to boil; boil 1 additional minute.
Remove from heat; skim off foam.
Fill prepared jars quickly; process in canner in boiling water for 5 minutes.
Visit nchfp.uga.edu for complete U.S. Department of Agriculture directions regarding food preservation.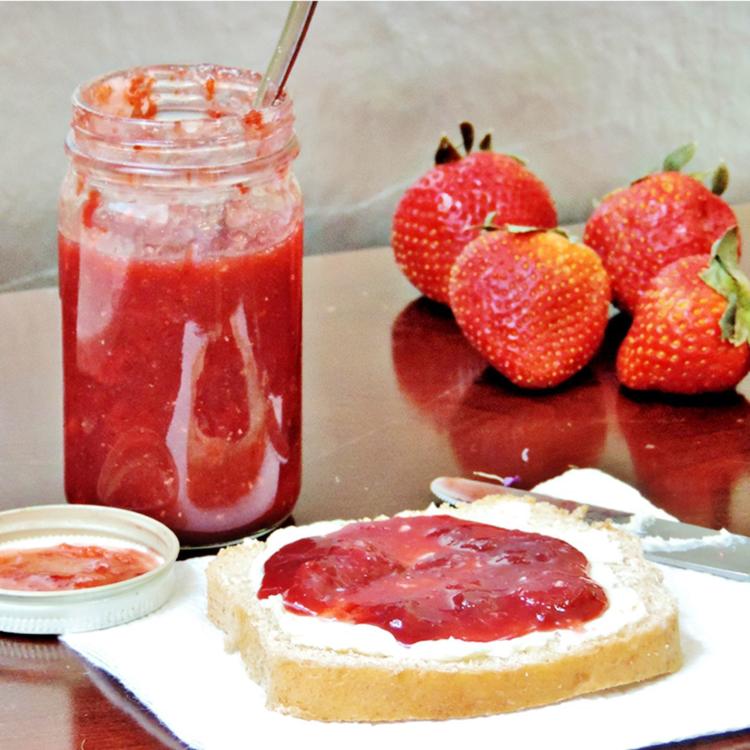 Strawberry Tapioca
3 cups water
½ cup water
1 cup crushed strawberries
1 cup whipped cream
Bring 2 cups water to a boil in a small saucepan.
Cover tapioca with 1 cup of water; allow it to soak for 5 minutes.
Add tapioca and sugar to boiling water; cook until tapioca is clear.
Remove from heat and cool completely, stirring occasionally.
Add crushed strawberries and whipped cream; stir well to combine.
Serve or refrigerate.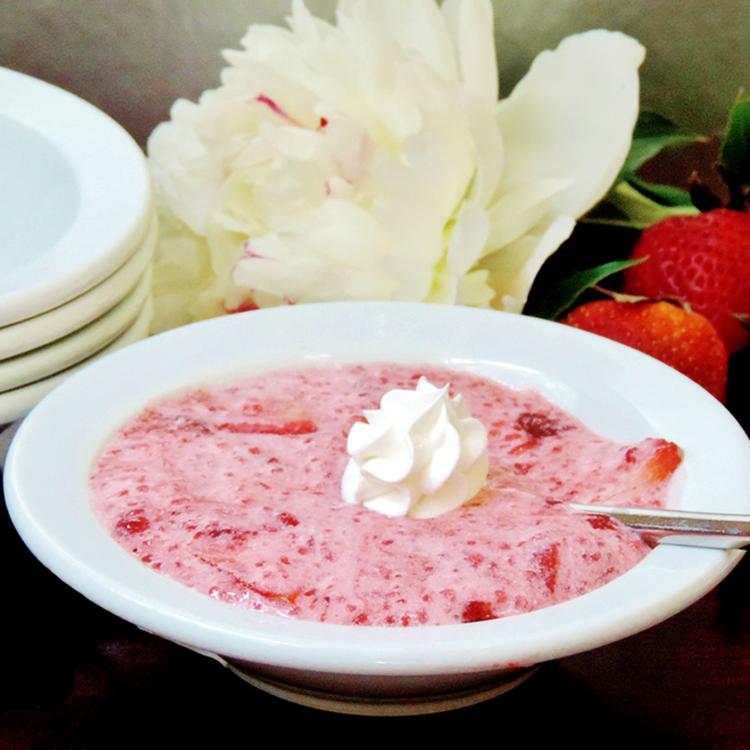 Strawberry Pretzel Dessert
Layer 1:
¾ cup butter
3 T brown sugar
2½ cups pretzels, coarsely crushed
Layer 2:
1 8-ounce pkg. cream cheese
1 8-ounce container whipped topping
½ cup powdered sugar
Layer 3:
1 6-ounce box strawberry jello
2 cups boiling water
1 cup ice-cold water
3 cups sliced strawberries
Mix butter, pretzels and sugar together.
Pat into the bottom of a 9-inch x 13-inch pan to form a crust.
Bake at 350 degrees for 10 minutes; set aside to cool.
Dissolve jello in boiling water.
Add cold water and berries.
In a separate bowl mix cream cheese, sugar and whipped topping.
Spread cream-cheese mixture on cooled pretzel crust.
Pour jello-strawberries mixture on top.
Refrigerate until set; cut in squares to serve.