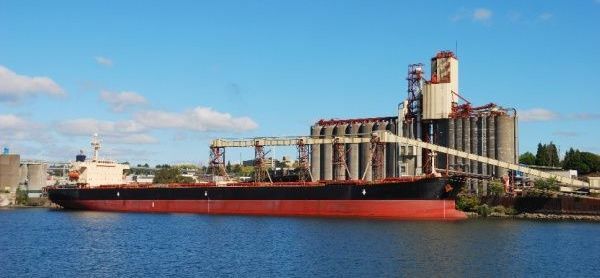 China's pace of purchases continues to be faster than anything seen in recent years – and it's not just soybeans. During the past nine months, the United States set an all-time record for agricultural exports to China.
China had a sluggish start in 2020 before kicking its purchases into high gear in the fall. That trend carried over into 2021. The most recent data, from June 2021, shows the buying streak has continued. An additional $2 billion in purchases were made, bringing year-to-date activity to $15.2 billion.
China's pace through June has been considerably faster than anything observed since 2016. During the trade war, China's total annual purchases were $13.2 billion in 2018 and $16.3 billion in 2019. Now China's agricultural purchases are the category that's closest to meeting the targets outlined in the "Phase One" agreement.
China's purchases continue to increase
China's purchases of ag products are broken into four primary categories – bulk commodities, consumer-oriented goods, intermediate goods and ag-related products. Not surprisingly the bulk-commodities category – which includes soybeans – are the largest share. The second-largest group – consumer-oriented goods – has been rapidly growing.
To consider where the increase of activity occurred, we compared activity during the first six months of 2021 to the same period in 2020. That method is admittedly less than ideal, especially given the seasonality of purchases and the "Phase One" agreement being signed in early 2020. But it's a helpful way of looking at the changes.
Across those two time frames, trade with China was 52 percent more in 2021, or almost $8 billion. Of that increase almost 84 percent of the increased activity came from bulk-commodities export. It should be noted that the increase is impacted by both the quantity and price of commodities, meaning the increased prices during 2021 are certainly a contributing factor.
Corn, soybeans both increase
Soybean purchases are more this year than 2020 levels but are not at an all-time record. Corn is a different story. China purchased $3.3 billion of U.S. corn through June, compared to $3.6 billion in soybean purchases. That's largely a function of seasonality but we shouldn't minimize the scale of China's corn purchases. China's appetite for corn is in uncharted waters amid tight global supplies.
Meanwhile exports of some commodities such as pork have decreased. Other commodities have experienced seemingly huge boosts that represent a relatively small change in the grand scheme of things. For example China's purchases of beef for the first six months of 2021 were almost 12 times larger than the same time frame in 2020. But beef still accounts for a small share of the overall increased activity.
Pace questioned
China's purchases of U.S. ag products through June were on pace to hit $33.7 billion in 2021, slightly more than the estimated pace in May. While the calendar year is half finished, the seasonality of purchases, mainly soybeans, means greater than 50 percent of trade activity remains. For example the three months of October through December historically account for 57 percent of annual soybean purchases.
Of course many factors could impact the future of China's purchases. One major issue has been China's need to rebuild its hog herds that were devastated by African swine fever. Some estimate that China's hog population is now at 90 percent of previous levels, driving demand for soybeans and corn for feed. But China has also made greater self-sufficiency a priority to reduce its reliance on imports in the future.
Right now analysts are saying it's like the trade war never happened. Trade has been an area of stability amid rising tensions between the United States and China on a myriad other issues. But China's purchasing targets expire at the end of the year – and the Biden administration hasn't indicated what its next steps on China trade will be.
Wrapping It Up
Just one year ago headlines would have read, "China's purchases of ag products are lackluster." But conditions change fast. Now we are attempting to explain how purchases have increased so dramatically. But how long will this last? And what will the long-term impact on the global markets be?
David Widmar is an agricultural economist with Agricultural Economic Insights. Visit aei.ag for more information.