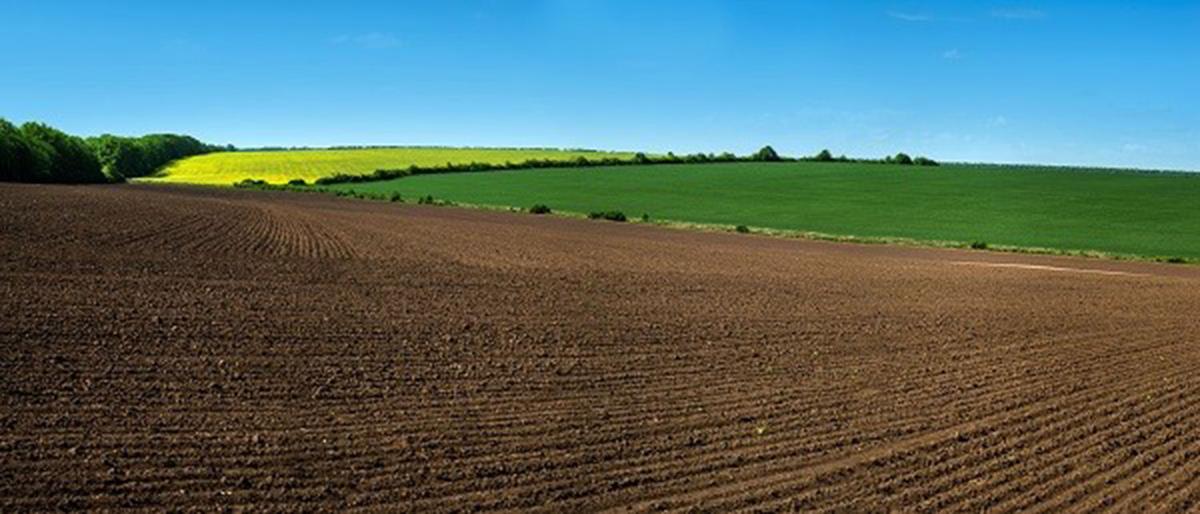 The farm economy turnaround since August has sent ripples into the farmland market. Recent data from the Kansas City and Chicago Federal Reserve districts show values were greater in late 2020. The combination of strong commodity prices, record direct payments and reduced interest rates have largely offset the greatest U.S. recession of our lives. This week's post reviews key fundamentals and what lies ahead for farmland values in 2021.
The data we most consistently follow and summarize in this post are from Purdue University. Its June estimate of best-quality farmland was a 4.5 percent increase relative to the previous year. More specifically the increase pushed values to $8,579 per acre but remains 12 percent less than the 2014 price of $9,765 per acre.
Earnings potential optimistic
When examining farmland values, we often discuss the economic fundamentals of earnings and interest rates – opportunity costs. When we look at those two measures, one can see some of the reasons for optimism. Cash rents often serve as a proxy for farmland earnings. Figure 1 shows the average cash rent on average-quality Indiana farmland from 2010 to 2020. Cash rents in 2020 increased to $217 per acre, their greatest level since 2015 and on par with levels seen in 2012. Part of the reason for increased cash rents is the influx of federal farm-program payments as well as the recent increases in crop prices. Both factors caught many by surprise. Given the magnitude of the farm-economy turnaround, we should probably expect rents will increase even more in 2021. If that happens expect it to be very supportive of farmland values.
Beyond dollars per acre, another way of looking at rent is relative to the bushels of production that one expects from farmland. Rent per bushel has decrease quite significantly from 2015 to the present. That largely occurred as cash rents decreased due to reduced commodity prices, but the increase in expected yield decreased that slightly. For example from 2010 to 2020, expected corn yield increased from 155 to 180 bushels per acre. That's to say the per-acre increased prices that cash rents hit in 2013-2015 would not be the same "per bushel" equivalent given 2021 yield expectations.
Given the combination of increased yields and the current strength in commodity prices, one might expect farmland rents will increase further in 2021. That's another factor that would be supportive of farmland values in 2021.
Capitalization rates sit at 3 percent
The most common valuation metric we examine is the rent-to-value ratio. That's shown in Figure 3, along with the average annual yield for the 10-year constant-maturity U.S. Treasury bond. Currently that ratio – most commonly referred to as the capitalization rate – sits at 3 percent. That's a slight increase from its 2.9 percent rate achieved in 2014 and 2016. As one can see, the ratio is very small in the context of farmland's historical capitalization rates. For instance, prior to 2006, farmland's capitalization rate had never decreased to less than 4 percent.
But it's also important to remember that the long decline in capitalization rates has come in conjunction with a long decline in interest rates. For example the yield for U.S. Treasury bonds has declined steadily since 1988. For most of the period shown, the 10-year bond actually traded at a yield slightly more or on par with farmland-capitalization rates. Since 2008 farmland has actually had a better yield. Currently its yield is significantly more than that of a 10-year U.S. Treasury bond. While 2020's interest rate decline may be somewhat temporary, at present, farmland yields look good relative to interest rates. As such further increase in farmland prices should be expected from this factor as well.
Ag Forecast Network considered
During the next several months there will likely be a steady stream of reports and headlines noting strong farmland values. For several reasons that will make it difficult for decision-makers to wade through the information to comprehend conditions. To help, the following question has been included in the Ag Forecast Network.
"What is the probability of top-quality Indiana farmland values increasing by more than 10 percent in 2021, per the June 2021 Purdue Survey (versus June 2020 value of $8,579)?"
For background, Figure 4 shows the annual change in the value of excellent-quality farmland since 1980. A double-digit increase seems large but values have surged by more than 10 percent nine times in 41 years – 22 percent of observations. Keep in mind these are nominal data and are not adjusted for inflation, also making the annual changes seem large as general inflation is included.
Furthermore excellent-quality Indiana farmland has increased by more than 15 percent during four years in recent history.
2007 – increased by 16.9 percent
2011 – increased by 22.8 percent
2012 – increased by 18.1 percent
2013 – increased by 19.1 percent
While a stretch, a 15 percent increase in 2021 would push excellent-quality farmland values to $9,866, more than the 2014 prices.
That's all to say the base rate – a 10 percent increase in farmland values per the Purdue annual survey – might be more prevalent than most of us initially expected. As always, the primary goal with the Ag Forecast Network is challenging our thinking and calibrating our expectations as new information becomes available.
Wrapping it Up
The farm economy in 2021 has started on a good note, with the farmland market poised to see better prices. That result might be surprising to many outsiders, but there are a variety of good reasons for it.
When we think of the economic fundamentals driving farmland, we consider income and opportunity costs. In 2020 both turned in a favorable direction. Farm incomes were better in 2020, driven first by huge government-program payments and secondly by rapidly improving commodity prices. And farmland values continue to be supported by reduced interest rates. Given the current reduced-interest-rate environment, one must wonder whether farmland capitalization rates will also decrease further and, in turn, be even more supportive of farmland prices.
In short the two major factors driving farmland prices – income and interest rates – are both moving favorably. From 2014 to 2020 only interest rates were moving favorably for farmland values. The question most are considering is, "How much will farmland values increase to adjust?" While many unknowns exist, it's important to avoid being caught in the hype of what might become a stream of bullish farmland data. The Indiana farmland data in this post – and the related Ag Forecast Network question – aren't directly applicable to many readers. But the lessons that can be learned are still valuable.
Visit aei.ag for more information.
Brent Gloy is an agricultural economist with Agricultural Economic Insights.