Executive summary
The long-awaited period of pent-up exuberant demand is here. And for all the benefits to businesses and consumers, bumps are unavoidable – labor shortages, price inflation, supply-chain disruptions and uncertainty about what a new steady-state economy will look like. They loom large, even as we celebrate a return to normalcy.
The rural economy is rebounding as well. Most of agriculture has been recovering since third-quarter 2020. But now the manufacturing and energy sectors are too, even as all three face labor and raw-material shortages. More economic fuel could be coming in the fall if policy makers can agree to an infrastructure bill that increases investment in rural broadband, water, energy and transportation infrastructure.
The agri-food supply chain is adapting once again. Reversing the adjustments that rerouted products from food service to grocery channels will take months, and some of the increasing costs are now being passed on to consumers. Amidst those near-term complications, businesses are focusing on resiliency before the next black-swan event by addressing persistent labor challenges and automation investments. Many rural businesses can breathe a sigh of relief as the economy roars back, but many in the western U.S. are still holding their breath. The drought is the worst in at least 40 years and could become the worst in a century. Water and electricity providers as well as the specialty-crops sector are navigating terrible and uncertain conditions, trying to bridge to better wetter days ahead.
Dan Kowalski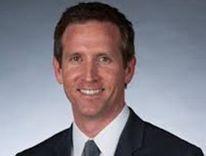 With the precipitous decline in COVID cases, U.S. consumer behavior is beginning to normalize. But food and agricultural businesses will make meaningful adjustments to their operations and investments in the wake of the pandemic. The most significant lasting impact from COVID will be an acceleration in automation. Business investment in automation and robotics was increasing before the pandemic, but labor challenges during the past 18 months and likely for the next six to 12 months will only hasten the pace of automation.
The pandemic has brought on a trifecta of labor issues for those in food and agriculture – health and in-person dependence risk during COVID, current hiring challenges and increased wage inflation that we believe will last into 2022. All those concerns incentivize businesses to increase automation, and will affect the entire supply chain from field to grocery and restaurants. It will not be an overnight transformation, but much-larger investments in technology now will lead to a much-more technology-driven supply chain during the next few years.
Commodity-price inflation has been a boon to many ag producers during the past year. But increases in raw-material costs, combined with increased wages and transportation expenses, is causing retailers to push those increased costs on to consumers. In 2020 consumers did pay more for meat and dairy products – grocery prices for those products increased by a range of 4.5 percent to 10 percent in 2020. Restaurants didn't have the leverage to increase prices then, but they do now. And food manufacturers have also gained pricing leverage as a result of large federal support programs and an improved economy. No company wanted to increase food prices in a pandemic, but many of them will now increase prices to recoup cost increases that are nearing double digits.
Consumers have benefited from limited food inflation for much of the past decade, but increased prices are a near certainty for the next year. Grocers and restaurants are anxious to learn what and how consumers will want to eat in the new equilibrium. Consumers are still working through a period of pent-up demand and thus current demand patterns are not yet steady or sustainable. We know online grocery shopping peaked at about 13 percent of total sales earlier this year. Since then that figure has decreased to 10 percent. It's unlikely online shopping will decline to the pre-pandemic level of 4 percent, but the question is how far it will decrease, and what the growth trajectory will look like thereafter. About 60 percent of online grocery shoppers say they will maintain their level of online buying post-pandemic or at least buy more online than they did pre-pandemic. The coming adjustments will look quite different for each segment of the food supply chain. But the acceleration in change will be meaningful, and strategic steps to build more-resilient businesses are coming sooner than we thought before.
The labor market is healing, but more slowly than most economists expected. Job openings have soared to the greatest level on record as workers trickle back into the workforce. There are several reasons for the slow return, but it's increasingly clear that enhanced federal unemployment benefits are keeping many workers on the sidelines. Twenty-one states discontinued enhanced federal benefits in June, and saw the number of people enrolled in state unemployment benefits decrease by 14 percent. In states that will maintain enhanced benefits until September, state unemployment-benefits enrollment declined by 6 percent.
A recent survey by the U.S. Chamber of Commerce also supports the conclusion that federal benefits are contributing to the labor shortage. When asked what would cause them to return to work, 63 percent of polled unemployed workers said they would return for either a $1,000 hiring bonus or a 5 percent raise. That leads us to two conclusions. First, labor shortages will act as a drag on the economic recovery until at least early fall. Second, people are very conscious of increasing prices and expect increased wages to combat increased living expenses.
The University of Michigan tracks consumer inflation expectations for the coming three to 12 months. In May consumers reported they anticipated a 4.6 percent increase in prices, the biggest reading in 13 years. Most economists are expecting headline inflation to run between 3 percent and 4 percent, but most economists will also admit that forecasting inflation in the current environment is very difficult.
In its June forecast the Federal Reserve moved its 2021 inflation expectations a full point more to 3.4 percent. That signaled that while it still believes more-than-trend inflation will be "transitory," the term transitory might mean a longer period than previously thought. Inflation is being driven by a confluence of factors, but most of them can be boiled down to some form of supply shortage. That includes supply imbalances in labor, transportation, goods inventories and service offerings. And those shortages will take time to correct.
Goldman Sachs expects goods shortages to begin improving by year end, but to persist into 2022. That will correspond to elevated inflation for much of the next year. The longer inflation lasts, the more consumers will begin to expect it. At some point employees begin to demand increased wages from their employer, which can increase the amount of dollars being spent, spurring even greater prices. That self-fulfilling cycle is what the Fed is trying to avoid when it talks about "well anchored" inflation expectations.
Chair Jerome Powell and the rest of the Federal Open Market Committee will attempt to keep the economic boom alive while also keeping the inflation spike short-lived. As part of its plan, we expect that Fed to announce in August it will begin tapering its security purchases in first-quarter 2022. Beyond that inflation is the wild card, and will determine if the Fed will first increase rates in late 2022 – or if it will be able to wait until 2023 as it would prefer to do.
Kenneth Scott Zuckerberg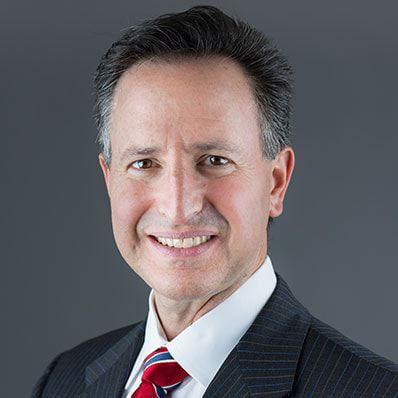 The second quarter saw extreme volatility in grain prices and basis levels, driven by hot temperatures, widespread drought and swings in China's grain purchases – both in magnitude and cadence. We expect an elevated level of volatility for grain prices in the new phase, as mixed weather forecasts, dryness and moisture deficits threaten yields during critical stages of the current growing season.
Grain elevators and merchandisers will need to maintain excess liquidity during the period. Grain prices took a roller coaster ride in the second quarter. Corn, soybean and wheat prices first ascended to a nine-year peak but then non-commercial or speculative buyers pulled back their positions, reducing their exposure as fears of runaway inflation tempered. The quarter's strong exports support the U.S. Department of Agriculture's 2020-2021 and 2021-2022 crop marketing-year forecasts.
National corn and soybean basis whipsawed during the past three months due to a confluence of factors – including strong export demand for U.S. grain, less competition from Brazil due to worsening corn-production prospects, logistical bottlenecks and the U.S. government's changing signals regarding biofuel policy. Basis vacillated within a range of negative $0.40 to positive $0.16 for corn, and negative $0.34 to positive $0.10 for soybeans. In contrast wheat basis was more stable, averaging negative $0.26 and trading in a $0.10 range.
June concluded with two key USDA reports – U.S. Planted Acres and Quarterly Grain Stocks – that were bullish for grain prices, causing yet another sharp price rally June 30. That was a fitting end to a volatile quarter. The key takeaway from the more-important acreage report was that the increase in corn acres was less than the market expected relative to the March 30 planting-intentions-survey report. Trade estimates had called for a 3 percent increase in corn acres vs. the 1.7 percent realized. Revised planted acreage for soybeans and wheat crops were minimal and at less than trade forecasts.
We see reduced crop yields driven by weather volatility between now and harvest, supported by two observations.
After five-consecutive months of warmer-than-average temperatures, June 2021 broke all-time records in numerous states according to the National Oceanic and Atmospheric Administration. Wide swaths of the United States have endured day after day at more than 100 degrees, with the heat wave hitting regions already experiencing significant drought conditions.
After an excellent initial start through Memorial Day, heat stress has hurt crop progress – specifically for corn in the northern Great Plains and Iowa, soybeans in recently flooded areas and spring wheat planted in South Dakota. The driest farming regions benefitted from recent rains but most areas other than the central and eastern Corn Belt have significant soil-moisture deficits. Suffice it to say July weather will be critically important to the U.S. corn crop during pollination. August, at this moment unpredictable, will be important for soybean and spring-wheat development.
Buckle up those seatbelts; the next phase of the grain run will not be one for the faint of heart.
Farm-supply cooperatives enjoyed a strong spring agronomy season because increasing grain prices gave U.S. crop farmers the confidence to increase input spending. Crop progress is well underway; the next three months should be slow ahead of fall fertilizer applications. It's too early to make predictions for the fall agronomy season but we see both opportunities and challenges.
Fertilizer supplies remain plentiful in North America. Retailers that bought extra inventory early in 2020 – at much less than current price levels – should be able to re-sell at attractive margins. On the other hand prices are approaching decade-record levels, exposing re-sellers who buy fertilizer now to the risk that nutrient prices will correct by the fall should 2021 prove to be a bumper crop. One way for cooperatives to protect themselves from declining prices is to accelerate farmer prepayments for the 2022 growing season, thereby locking in current price levels.
A secondary risk we are closely monitoring is availability of herbicides, pesticides and fungicides. Industry channel checks point to delayed shipments and/or shortages of agrochemical production from Asia, even as manufacturing there recovers post-COVID. With more than 100 agrochemical products out of stock according to one of the largest U.S. ag retailers, the key risk is that 2022 crop-protection sales could decrease materially if the situation is not resolved.
The U.S. fuel-ethanol sector outperformed expectations during the past quarter and appears well-positioned for second-half 2021. Several key demand drivers underpin this outlook – general economic growth, seasonal summer driving, and more people driving as they return to offices and classrooms. The regulatory and policy environment remains dynamic with some recent positive developments.
Electric-vehicle adoption – a long-term threat to ethanol – is powering ahead. But 48 states have enacted legislation allowing for the sale of gasoline used as motor-vehicle fuel to contain as much as 15 percent ethanol, an increase from 10 percent. That should be a positive demand driver for domestic ethanol consumption. Some retailers are concerned that existing storage tanks and pumps must be upgraded to accommodate E15, but guidance from the Petroleum Equipment Institute suggests that's not necessarily the case.
On the flipside U.S. biofuel policy continues to be a major area of friction in Washington, and between ethanol producers and fossil-fuel refineries. It's unclear where biofuels, fossil fuels and electric-powered vehicles will fit in a final infrastructure package. And the U.S. Supreme Court's ruling that the U.S. Environmental Protection Agency has wide latitude to exempt small oil refineries from the Clean Air Act's renewable-fuel-standard requirements is a negative development for the ethanol complex.
Dan Kowalski is an economist and vice-president of CoBank's Knowledge Exchange Division; he leads a team of economists to produce research for the agricultural and infrastructure industries that CoBank serves.
Kenneth Scott Zuckerberg is a lead analyst and senior economist in CoBank's Knowledge Exchange division, where he focuses on grains, oilseeds, farm supply and biofuel. 
CoBank is a $158 billion cooperative bank serving vital industries across rural America. The bank provides loans, leases, export financing and other financial services to agribusinesses and rural power, water and communications providers in all 50 states. It's a member of the Farm Credit System. Visit www.cobank.com for more information.