Wis. Senate Majority Leader Scott Fitzgerald on Friday told Wis. Gov. Tony Evers to withdraw the nomination of his agriculture secretary because he doesn't have the votes in the Senate to confirm him. 
The lack of support for Brad Pfaff, who has led the Wisconsin Department of Agriculture, Trade and Consumer Protection since January, has put the former Democratic staffer on thin ice. 
If Evers withdraws the nomination before a floor vote is taken Nov. 5, Pfaff will almost certainly be out of a job. If the governor refuses to do so, Pfaff is nearly guaranteed to be rejected by the Republican-controlled Senate, according to Fitzgerald's office.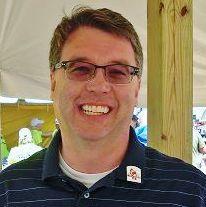 "Senator Fitzgerald does not believe Pfaff has the votes to be confirmed," Fitzgerald spokesman Alec Zimmerman said in a statement.
An Evers spokeswoman didn't immediately respond to a request seeking comment and a ag-department spokeswoman couldn't immediately be reached.
In a statement, Wis. Senate Minority Leader Jennifer Shilling, D-La Crosse, lauded Pfaff's role as a "tireless advocate" for Wisconsin farmers and blasted the Republican move. 
"At a time when Wisconsin is losing dairy farms daily and suicide rates for farmers are rising, it is unacceptable and callous for Republicans to obstruct the appointment of Secretary Pfaff," Shilling said.
Pfaff served under former-President Barack Obama as deputy administrator for farm programs in the U.S. Department of Agriculture. Most recently he was U.S. Rep. Ron Kind's deputy chief of staff.
In Wisconsin, the constitution dictates cabinet secretaries are appointed by the governor "with the advice and consent of the Senate."
The constitution doesn't define when such a vote must occur, meaning the chamber can vote at any time to approve or turn down any secretary or other member that requires Senate approval -- even if it's years after a secretary or appointee assumes the post.
Theoretically a cabinet secretary could serve all four years of a governor's term without receiving Senate approval.
Republicans have increasingly expressed their distaste for Pfaff after he made comments during the summer about the mental health of farmers. Pfaff had slammed the Legislature's budget committee for failing to release funding provided under a new program aimed at mental-health assistance to farmers and their families.
"As of today, (Wisconsin Department of Agriculture, Trade and Consumer Protection) has funding to provide just five more counseling vouchers to farmers in need of mental health care," Pfaff had said at the time. "If the Joint Finance Committee doesn't want to move this funding forward immediately, then they have a choice to make -- which five farmers will (receive mental health care)?"
Fitzgerald called those comments "offensive and unproductive." 
Two other Evers cabinet appointees are scheduled for a Senate vote Nov. 5 -- Mark Afable, the commissioner of the Office of the Commissioner of Insurance; and Rebecca Cameron Valcq, who serves as commissioner of the Public Service Commission. 
Both of those cabinet members are likely to be confirmed.