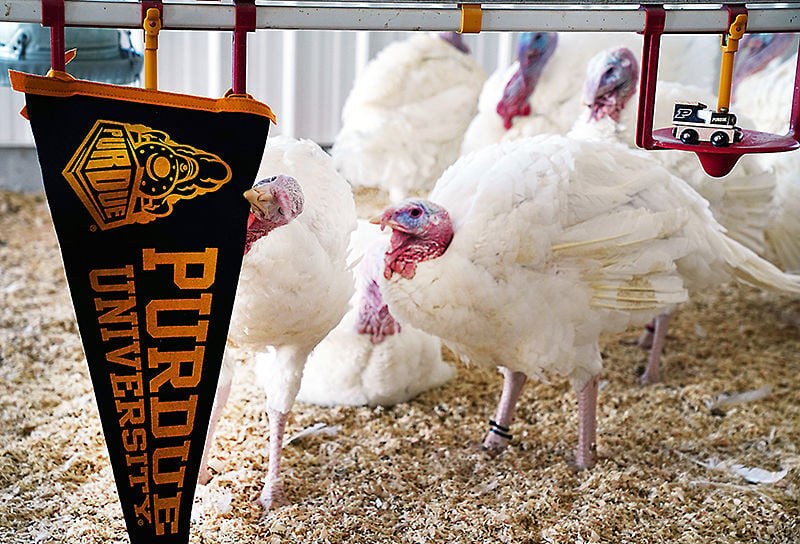 Given all the attention about food prices headed into the holiday season, let's step back and consider the underlying supply situation. With turkey on our minds, this week's post digs into the monthly-production and cold-storage data for turkey, which have been tight this fall.
While 88 percent of Americans eat turkey on Thanksgiving, turkey's year-round popularity has also grown. Turkey consumption has almost doubled since 1970. To meet that demand, U.S. farmers raised 224 million turkeys in 2020. According to the U.S. Department of Agriculture, the biggest turkey-producing states are Minnesota, North Carolina, Arkansas, Indiana, Missouri, Virginia, Iowa and California.
Turkey production varies
Figure 1 shows U.S. turkey production data since 2015. One of the first observations is how variable production is within a year. To show this more clearly, each October is denoted in black. Generally speaking, turkey production peaks in the fall, often in October, before decreasing in December or January.
Also noticeable in Figure 1 is that turkey production has decreased in recent years. In the first nine months of 2021 total production was 2.3 percent less than the same period in 2020. In other words, turkey production has been less than average this year. The USDA indicates that increased feed prices have been a factor.
Storage inventory cyclical
Another important element of meat supply is cold storage. The cyclicality of turkey and the holidays is perhaps most evident in the cold-storage data. Inventories typically peak in September before reaching the smallest numbers in January. Keep in mind the holiday season dash for turkey creates cyclical trends in both production and storage.
Specific to 2021, pounds of turkey meat in cold storage are less; September and October levels were the smallest observed in more than a decade. Some experts point to disruptions along the supply chain as a reason for that. Producers and processors are also grappling with uncertainty this year – will consumers want smaller birds like for 2020's small celebrations, or will families need larger turkeys for family gatherings this year?
Figure 3 shows cold-storage inventories of turkey, pork, beef and broilers. We initially reviewed that data to illustrate how unique the cyclical pattern is for turkey, but the data also reveal inventories in storage are less for all major meats. For pork, pounds in storage have been smaller for the past few years; beef and broiler inventories have decreased sharply from a year ago.
Wrapping it Up
Specific to 2021, production and storage data reveal turkey supplies are less than in recent years. While many have focused on food prices, it's worth noting tight supplies are also at play. That's most evident with cold storage; turkey inventories are at the smallest in more than a decade of data.
More broadly those data also reveal the cyclical trends in turkey production and storage. Both increase ahead of the holidays before decreasing sharply into the new year.
David Widmar is an agricultural economist with Agricultural Economic Insights. Visit aei.ag for more information.