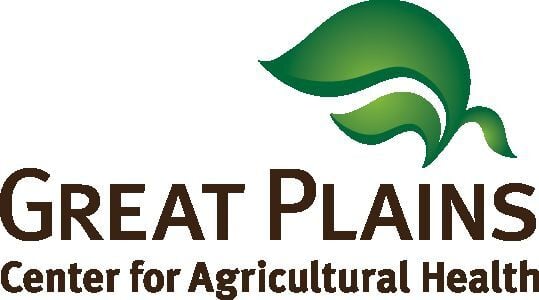 As our growing season winds down and we prepare for harvest, the challenges of the COVID pandemic persist throughout our region and across the United States. At this time we have no vaccine, and we wait to learn whether those who have been exposed are immune from further infection.
Our best public-health response remains time-tested no-technology approaches to prevent the spread of the virus.
Maintain distance.
Stay at home when sick – particularly with symptoms associated with COVID.
Wash hands.
Frequently disinfect commonly touched surfaces like door knobs, light switches and shared tabletops.
Wear a face covering when in public to prevent giving and receiving the COVID virus.
Investigators throughout the Great Plains Center for Agricultural Health and the University of Iowa-College of Public Health continue to collaborate with researchers and businesses throughout the state and country to understand the transmission of COVID. They are working to develop tools to prevent its spread in light of global limited access to respiratory protection. Cloth face coverings are inconsistent in their ability to protect wearers from inhaling the virus when near an infected person, but their use has shown to reduce community spread when combined with distancing and hand-washing. Reducing community spread is critical to not only protect those in our communities who are most vulnerable to COVID, but also to ensure the safe reopening of businesses and to allow schools to return to a semblance of normalcy.
The Great Plains team has partnered with other national agricultural, forestry and fishing health and safety centers to recommend best practices for preventing the spread of COVID to farm workers and employers, and guiding the Centers for Disease Control and Prevention to develop prevention guidance relevant to agricultural environments. Those guidelines, vetted and approved by numerous agencies including the U.S. Department of Agriculture and Occupational Health and Safety Administration, were finalized June 11. The CDC ensured their technical rigor, which makes them a bit dense to read and understand. Throughout the summer centers have developed graphics, videos, FAQs and other resources to help farmers and farmworkers understand and apply the recommendations on the farm.
Our center focused on developing tools to help explain how to select, use and maintain cloth face coverings, providing both written and video information. Those have been generic enough to be used to explain concepts to schools, public agencies and private citizens during the past month. We have compiled these and other resources on our website to answer common questions from across our region. At the same time our center is still working on projects to address persistent hazards on the farm – reducing hazards on rural roadways, improving the air quality in livestock production to protect both workers and animals, and to understand and reduce traumatic injuries on the farm. We also have experts reaching out to identify methods to improve the mental health of our rural farmers and their families, and provide ongoing health and safety educational resources around the region to minimize health hazards. While COVID has required urgent responses, we are still working on ways to protect the total health of our region's farm workers and families. For questions on COVID, or other health and safety concerns on the farm, email cphgreatplainscenter@uiowa.edu for more information. Visit gpcah.org for more information. 
Renée Anthony directs the Great Plains Center for Agricultural Health, housed in the University of Iowa-Department of Occupational and Environmental Health of the College of Public Health. Contact 319-335-4429 or renee-anthony@uiowa.edu to reach her.