Storm cleanup continues in the area. The first round of cleanup involved trimming and cutting downed or damaged trees. It also included picking up debris to open roads and driveways, and restoring electrical power. During the past two weeks farmers have been doing the best they can to clear downed trees in fence lines that fell into the fields.
In hay fields to minimize crop damage, many took off the hay crop and then went in to remove downed fence-line trees. In corn and soybean fields most will leave downed trees until after harvest. They'll then remove trees after combine or silage harvest.
One local farmer described the damage in a nearby woods as so bad he spent two days just to clear a path for a logger to come in and evaluate what could be salvaged from the downed and broken trees. He estimates the need to deal with between 1,000 and 2,000 trees in just his woods.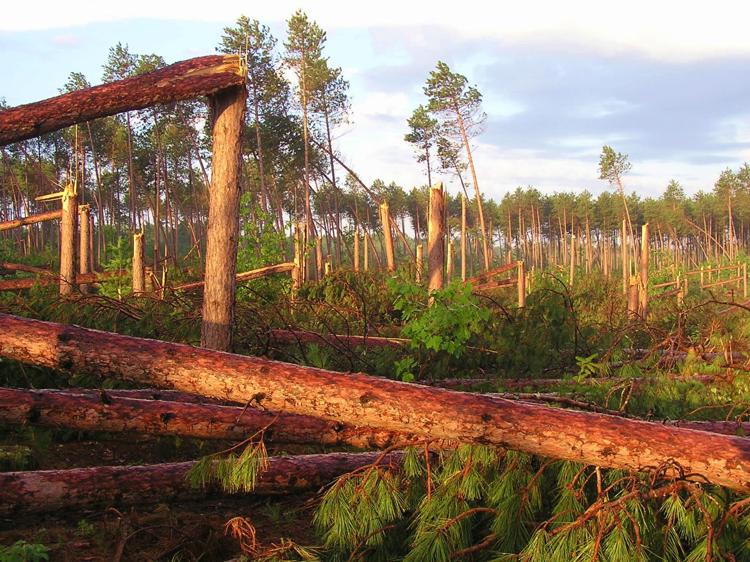 Small-grain harvest has not started yet. But with a minimum number of winter-wheat acres planted this past fall, I don't pass many wheat fields in my travels. For those with irrigation facilities most were running at full capacity this past weekend. Some were still waiting for repairs from the storm.
Weather forecasts have not been supportive of rain. A strong front dropped some moisture Aug. 5, giving moisture to dry fields. We still have some area corn fields that haven't tasseled but look as if they will by the weekend.
Soybeans are setting pods; they need regular moisture now for good pod fill. Plant health looks good; leaves are complete indicating a minimum of pests.