We finished most of our Y-dropping except for about 150 acres of ground that's way too wet to travel across. Our corn varies from 1 foot tall from the previously planted corn, to some that's more than 9 feet tall and tasseling. A handful of our clients added micronutrients to help with some of the deficiencies like zinc boron and potassium. We have spotted signs of tar spot and other pressures that may force us to apply fungicide this year on much of our corn.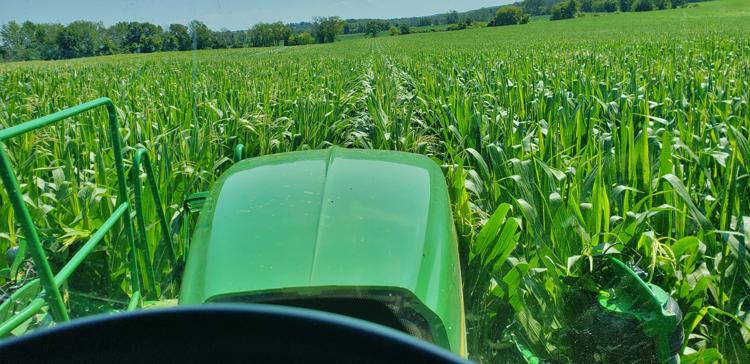 Our soybeans are coming along nicely. We did spray almost every acre of soybeans for white-mold pressure due to the significant signs we saw.
Winter wheat has been coming off finally in the area. Moisture has been spotty on it, varying from 12 percent to 18 percent. Several farms had sprayed their winter-wheat fields with Roundup a week prior. They needed to kill excessive grasses and green patches that drowned out or froze out this past winter.