It appears as though we returned to a more normal weather pattern for the end of July and the beginning of August. We had some short rather intense pop-up showers that dropped one-quarter-inch to 1 inch of rain in intervals. That allowed adequate dry time between to do necessary field work.
I noticed some fields south of here in a sandy area had their center pivots going. Some of the corn that wasn't being irrigated was looking a little stressed. But most of the corn and soybeans in the area continue to look good.
A lot of third-crop hay was put up in the past two weeks. The small grains are done or in the process. We swathed and combined our oats during a six-day period. We had a shower of four-fifths of an inch of rain on half the swathed oats, which delayed us a couple of days. I think it seems to thrash better after it dries again. One farmer I visited with agreed; he also thought the straw was better.
I was disappointed with the oat yield compared to this past year. I thought with all the moisture and cool early weather it would do better. But maybe being sown the first week of May had something to do with it.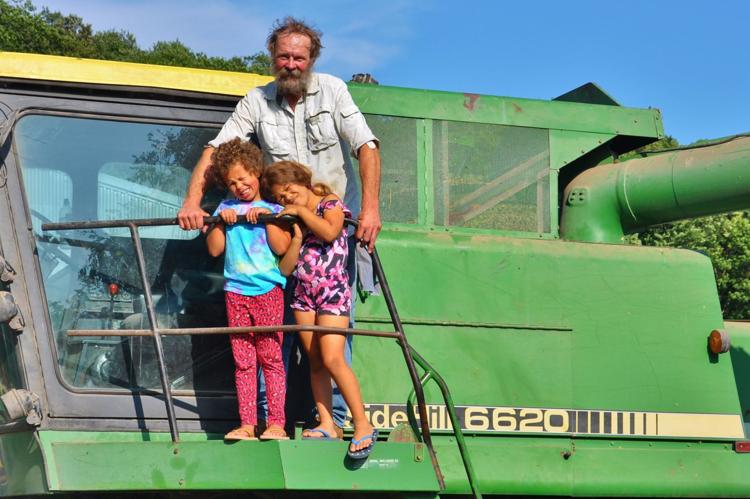 We went to a field day near Black River Falls and drove past some Amish farms on the way. We saw a lot of shocks in the fields. I don't have any experience doing oats that way. I'm quite content to hear stories from my father about how it was done and watching others do it.