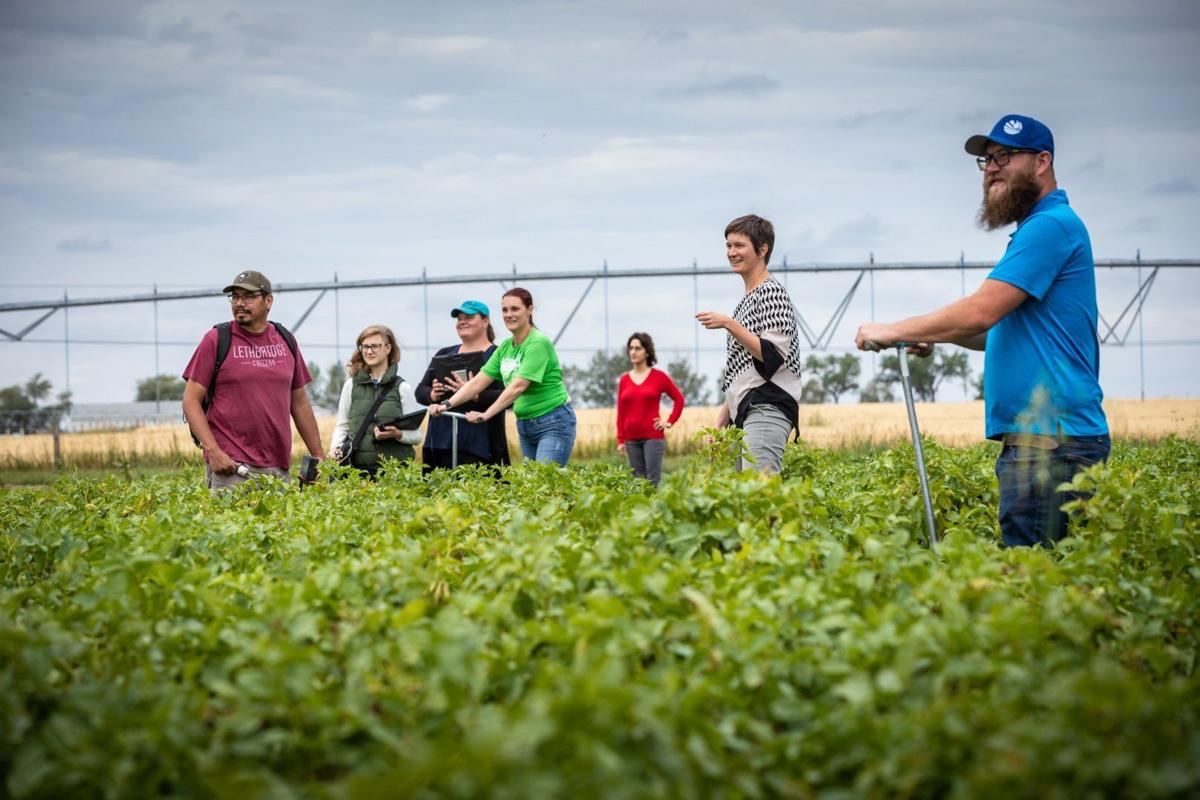 When it comes to growing crops, every drop of water counts.
Irrigation researchers at Lethbridge College in Alberta, Canada, have long been working on optimizing the amount of water needed to grow crops in a variety of fields. But new funding will allow the team to have a more-accurate view of how much moisture is present below the surface, with a goal of allowing producers to adjust irrigation on the fly.
The project is funded by Results Driven Agriculture Research. Willemijn Appels, the college's Mueller Applied Research Chair in Irrigation Science, has received more than $420,000 for the three-year project. The research will use microwave radiometer technology to create maps of the water in the soil that is available to plants. It will translate that data to adjust how much water is added through irrigation.
Appels has worked before with Skaha Remote Sensing, the B.C. manufacturer of the technology, and she learned it can map moisture in the top-60 centimeters of the soil.
"This technique gives us a map of the moisture in an entire area, instead of just a point observation you get when you install something in the ground," Appels said. "It gives promise that you can adjust your irrigation water management to match what is already present in the ground, and actually adjust while the pivot is moving because the sensor is located on top of the pivot. Ideally, in the future, the sensors would be used to estimate soil moisture conditions just ahead of the sprinklers. Then after doing some calculations the amount of water the sprinklers put on would be adjusted while the pivot is moving."
Currently most producers base their irrigation levels on a rough classification of available moisture, based on general texture classifications. The data collected in the study aims to provide a more precise and repeatable measurement to take some of the guess work out of irrigation.
"In this project we plan to figure out how we can make the estimates either easier or determine what strategy producers could apply to map out their property," Appels said. "Producers can then take their observations and match it with data from those sensors and calculate how much water is needed when factoring in how much is already available in the field."
The three-year project begins this spring and takes place on the Alberta Irrigation Technology Centre, management of which was transferred to Lethbridge College by the Government of Alberta in October. It is one of the first major college projects to take place at the Alberta Irrigation Technology Centre since the college assumed management, and the site will allow Appels to expand her research capabilities.
Maik Wolleben, the lead developer of the technology at Skaha, said he's excited to continue the trials at the demonstration farm.
"Our sensors are unique because they can remotely sense soil moisture in the root zone while being installed on irrigation pivots and other machinery that travels across fields," he said. "This gives farmers, consultants and researchers a flexible and inexpensive tool to map the spatial distribution of water."
Appels, who has previously relied on partnerships with producers to access fields, said, "It's great we have a place that we can come back to easily where we don't interfere with someone else's business. We can dry out a piece of land to wilt a crop or stretch some things to the limit to test technology, without destroying some yield of a farmer's crop. The technology we test is not quite farm ready, so having a step in between where we can test it at the right scale is a great opportunity."
The Results Driven Agriculture Research funding will allow Appels to hire a post-doc student to analyze data as part of the project.
"Lethbridge College continues to be a leader in agriculture research in Alberta," said Clinton Dobson, director of research for Results Driven Agriculture Research. "This investment in irrigation technology will provide Alberta producers with accurate water map data to efficiently manage their irrigation needs, further supporting sustainable and responsible agricultural production in Alberta."
Agricultural-research teams at Lethbridge College operate under the Integrated Agriculture Technology Centre within the Centre for Applied Research, Innovation and Entrepreneurship. The Integrated Agriculture Technology Centre connects small- and medium-sized enterprises in the agriculture industry with the technologies and research expertise at Lethbridge College to enhance their productivity, competitiveness and innovation results.