Waterhemp is an herbicide-resistant weed that's gaining a foothold in farm fields throughout Wisconsin.
"It along with giant ragweed and foxtail are starting to think about setting seed if they haven't already," said Dan Smith in September. "What's concerning is the resistance to herbicides."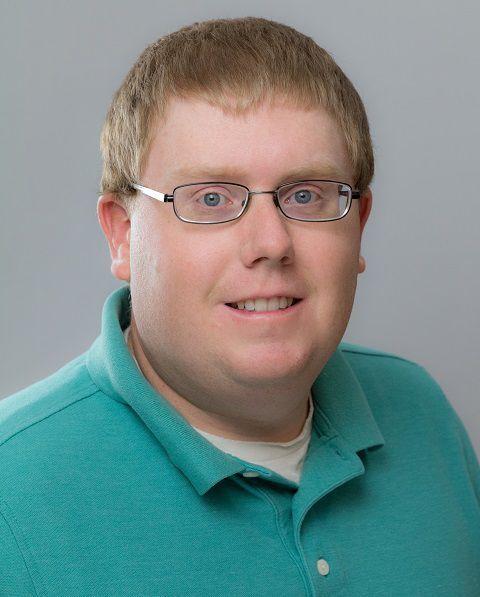 Smith is the southwest regional specialist with the University of Wisconsin-Nutrient and Pest Management Program. He cites a study by Felipe Falco of the UW-WiscWeeds Program that studied different populations of waterhemp in Wisconsin. The seeds used in the greenhouse trials were from farmers throughout Wisconsin.
Of the seed population 95 percent was glyphosate-resistant to a single typical application rate.
Of the seed population 70 percent were resistant to an application rate three times the normal rate.
"We're seeing this resistance to very common herbicides used in our crop rotations," Smith said.
The seed-retention rate is remarkable for waterhemp; therefore they are picked up by combines during fall harvest. And because waterhemp seed is small a single plant has many seeds.
When producers see a small escape of waterhemp they need to pay attention.
"It's the ideal time to go out and pull these weeds to remove them from the field," he said. "Think about seed production here. At 50,000 to 200,000 seeds per plant it's worth the effort. We've seen some worse-case scenarios here in Wisconsin where these small patches get established and eventually it's on the entire farm."
Smith and colleagues have been holding combine-cleaning clinics and found weed seeds in all combines involved.
"In fact one of the combines had waterhemp growing in it," Smith said. "In the feeder house there are little corners where the head connects to the machine. We found germinating waterhemp in these corners. This came from a farm that had a heavy infestation and the combine sat outside for a couple weeks where it had plenty of moisture.
"We're seeing weed seed in the grain tank you're probably letting too much trash move through the combine. Giant ragweed will migrate to that point in a combine."
The header is an easy place to clean between fields with a compressed-air or leaf blower.
"I don't recommend a pressure washer as that can make the weed seeds stick inside the machine," he said. "You'll be kicking up a lot of dust so wear proper personal protective equipment, including a respirator, goggles and hearing protection."
He recommends using wood shavings such as horse or rabbit bedding to feed into the augers to run through the combine. He said 30 minutes of cleaning in key areas of the combine between fields is an effective way to remove weed seeds.
"Thirty minutes of time cleaning is much cheaper than having to spray your soybean acres for a resistant-waterhemp population," he said. "Tillage equipment is another way that weed seeds can move around the farm as well. It's a great place for those small seeds to hide and move from field to field."
But tillage can be used as a weed-control method.
"It's a way to do a hard reset of those problem weeds but it only works once," he said. "We're going to bury those seeds and they'll decompose, but any that escape decomposing can be brought up in successive tilling operations."
Waterhemp seed will disperse in feed, seed and bedding. Those products can then be brought onto the farm through a purchase. Producers need to pay attention to where items are coming from.
"Iowa had cases where Palmer amaranth was coming in on seed mixes used for conservation plantings," he said.
Buying certified seed is the best method to prevent that.
Dedicate time to fall weed-seed management to save money and time in the long term.
Visit www.wiscweeds.info for more information.
Badger Crop Connect is a crop-production webinar series developed for the 2020 growing season by the University of Wisconsin-Division of Extension crops and soils program. Bringing agronomists, crop consultants and farmers together, Badger Crop Connect provides bi-weekly updates on current issues. Smith spoke Sept. 9 regarding "Combine Cleaning and Preventing the Spread of Weed Seeds During Harvest." Visit fyi.extension.wisc.edu/grain/badger-crop-connection for more information.
Greg Galbraith, a former dairy farmer who owns woodlot property in eastern Marathon County, Wisconsin, writes about the rapidly changing nature of the agricultural landscape. He has built a lifetime connection to the land and those who farm it.