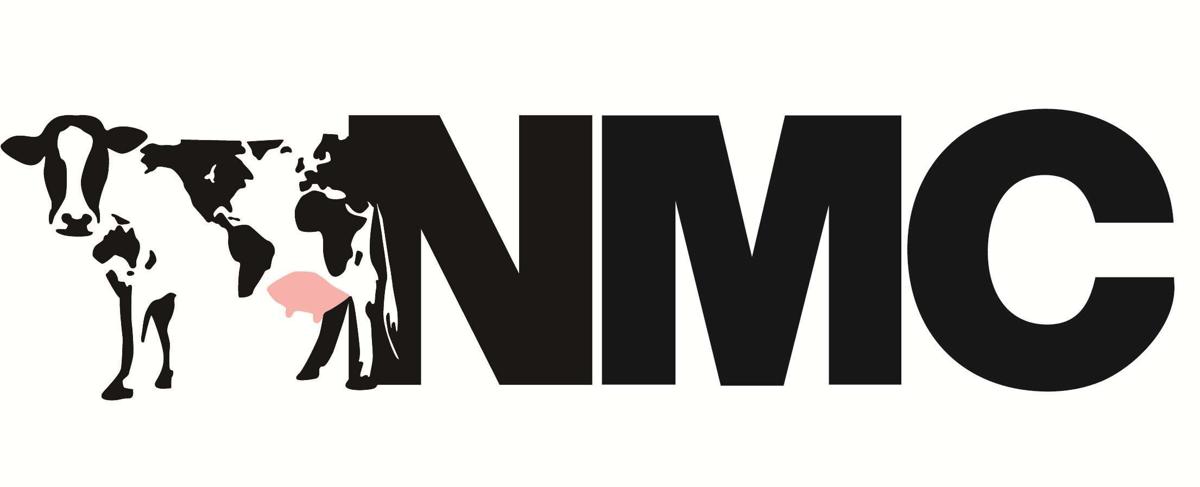 Several dairy farms recently were recognized for producing excellent quality milk by the National Mastitis Council. Judges considered somatic-cell count and standard plate count. Judges also evaluated each farm on milking routine, cow comfort, udder health-monitoring programs, treatment and prevention programs, herd health and animal welfare, and adherence to drug-use and record-keeping regulations. Six dairies earned a platinum award. Five of the award winners are from Wisconsin.
Blue Star Dairy Middleton LLC – Art and Lori Meinholz of Middleton, Wisconsin
Christop Dairy – Neil Christianson of Shiocton, Wisconsin
Country Aire Farms – Tom, Mike, Nick, Matt, Craig and Jonathan Gerrits of Kaukauna, Wisconsin
Riverside Dairy LLC – Andy Fisher and Tom and Jean Tienor of Reedsville, Wisconsin
University of Wisconsin-Marshfield Agricultural Research Station of Stratford, Wisconsin
Wilson Centennial Farm LLC – Brent, Nancy, Tyler and Ben Wilson of Carson City, Michigan
There were 19 gold and 21 silver award winners. The farms were selected from 115 applications submitted. Farms were nominated by industry professionals such as dairy-plant field staff, veterinarians, Extension specialists and Dairy Herd Improvement supervisors.
Gold award winners
A&J Farms – Andy Schmitt and Jessica Tekippe of Fort Atkinson, Iowa
Beattie Farms – Don Beattie of Holton, Michigan
Brigeen Farms Inc. – Bill and Betsy Bullard of Turner, Maine
Clover View Dairy LLC – Steve and Kim Fischer of Manitowoc, Wisconsin
Crandall Dairy Farms LLC – Brad, Mark and Larry Crandall of Battle Creek, Michigan
Endres Berryridge Farms LLC – Jeff, Steve and Randy Endres of Waunakee, Wisconsin
Evergreen Dairy Farm LLC – Kris and Carla Wardin of Saint Johns, Michigan
G&N Endres Farms LLC – Gary, Nancy and Tyler Endres of Waunakee, Wisconsin
Kiko Farms – James, Louanne, Evan and Harrison Kiko of Paris, Ohio
Larsen Farms – Burke and Lisa Larsen of Scottville, Michigan
Mil-View Jerseys – Mark and Sara Ann Miller of Millersburg, Ohio
Scott Martin of Quarryville, Pennsylvania
Raterink Dairy Farm – Dennis, Brenda and Mike Raterink of Zeeland, Michigan
Rusk Rose Holsteins Inc. – Eric, Carol and Evan Hillan of Ladysmith, Wisconsin
Theisen Family Farm – Jonathon Theisen of Campbellsport, Wisconsin
Tollgate Holsteins – Jim and Karen Davenport of Ancramdale, New York
Valley Acres Dairy LLC Farm # 1 – Gene and Phyllis Speltz, Carey and Emily Tweten of Lewiston, Minnesota
Valley Acres Dairy LLC Farm # 2 – Gene and Phyllis Speltz, Carey and Emily Tweten of Lewiston, Minnesota
Van Polen Farms – Ken, Duane, Laurie, Mike and Beth VanPolen of Marion, Michigan
Silver award winners
Bon Dale Farm – Dale Brinks of McBain, Michigan
Bosscher Dairy – Michael Bosscher of McBain, Michigan
Cantendo Acres-Grazeland Jerseys LLC – Thomas and Rosalie Noyes, Russel and Cheryl King of Creston, Ohio
Clemens Dairy Farm Inc. – Eric and Shelly Clemens of West Branch, Michigan
De Grins Oer Dairy – Tjerk and Ramona Okkema of Blanchard, Michigan
Dorner Farms – Cory and Maria Dorner of Luxemburg, Wisconsin
Gold Star Dairy Farm – Deb Reinhart, Dave Geiser and Manuel Valenzuela of New Holstein, Wisconsin
Kleinhans Dairy Farm – Michael Kleinhans of Kiel, Wisconsin
Koppenol Dairy Farms Inc. – Alan and Deborah Koppenol, and Ken Raterink of Coopersville, Michigan
Lambarth Farms LLC – David and Kat Mageean of Ann Arbor, Michigan
Me Pa Ni Tro Dairy Farm Inc. – Melvin and Patricia Pittman of Plum City, Wisconsin
Michigan State University-Dairy Cattle Teaching and Research Center of Lansing, Michigan
Mud Val-E Farm – John Christian and Rhoda Chupp of Sugarcreek, Ohio
The Ohio State University of Wooster, Ohio
Rubingh's Dairyland LLC – Marvin Rubingh of Ellsworth, Michigan
Schroeder Bros. LLC – Daniel and Michael Schroeder of Caledonia, Minnesota
Siegmund Farm LLC #1 – Leslie, Lewis and Lynn Siegmund of Kewaunee, Wisconsin
Sperry Dairy Farm – Doug and Mark Sperry of Coldwater, Michigan
Table Rock Farm, Inc. – Meghan Hauser and Maureen De Golyer of Castile, New York
Valleyside Farm LLC – Tim Young of Woodstock, Connecticut
Witmer Farms LLC – Tim, Paul and Marcus Witmer of Goshen, Indiana
The 2020 award program was sponsored by Boehringer Ingelheim, GEA, Ecolab, IBA Inc., Conewango, Cargill, "Hoard's Dairyman" and the National Mastitis Council. Nomination information for the 2021 awards program will be available in summer on the National Mastitis Council website and in "Hoard's Dairyman" magazine. Visit nmconline.org for more information.