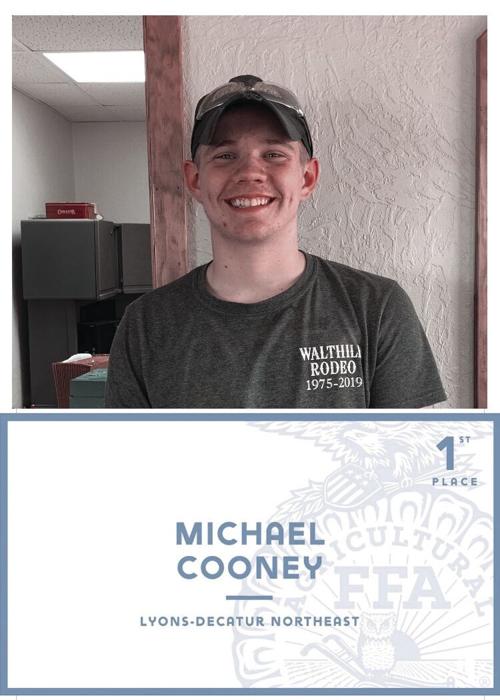 It was his first time competing in a state-level event, but that didn't daunt Bancroft-Rosalie freshman and first-year FFA members Michael Cooney. He won the state competition.
Cooney, son of Ray and Kira Cooney of Walthill, Nebraska, is now a second-year FFA member. He well remembers the excitement of winning his first state competition.
His winning entry was in the tensile strength test for stick welding. It tested the strength per square inch of a welded bead. He used a hydraulic press with a gauge to test the weld, he said.
While new to FFA and large competitions, Cooney said he has been welding since he was 10 or 11 years old. He said his father taught him. Ray is a fifth-generation farmer who also has cattle and some horses.
Michael said he would be happy to follow in his father's footsteps and become the sixth generation, but he also likes welding. So he remains undecided about his long-term plans.
FFA has taught him a lot about agribusiness. It has exposed him to new experiences, he said. Lately, he has taken an interest in livestock judging. He plans to stay with FFA and is gearing up for the next state convention.
"I kind of always figured I was going to do it," he said. "That goes for FFA and for farming."
Jon Burleson can be reached at jon.burleson@lee.net.