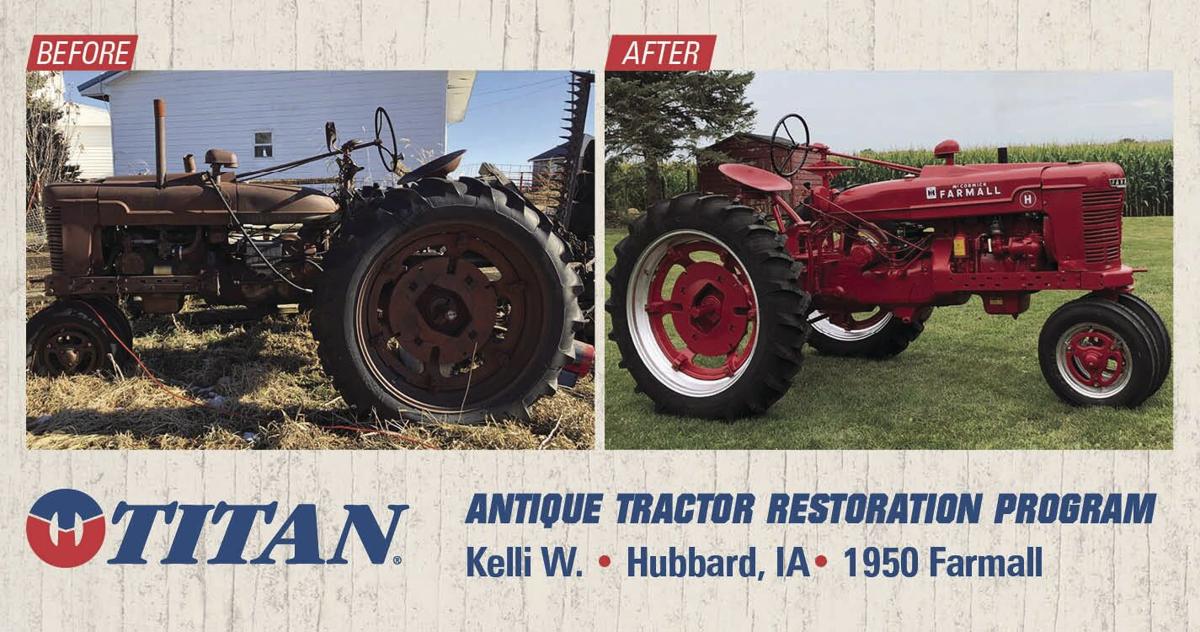 Kelli Wicks of central Iowa took a family heirloom and gave it a new life with an antique tractor restoration program.
His great grandfather purchased the tractor in 1962 for various farming uses. It was Kelli's turn to give back and get the family tractor restored to its former glory. The 17-year-old from Hubbard, Iowa, finished his restoration project last year.
"Since my grandfather retired from farming, the machine wasn't used much and had not been fired up for years," Wicks said. "The factory paint had worn off and was a rusty color."
Wicks applied for a tractor restoration program open to FFA and 4-H student members, pairing them up with a set of Titan or Goodyear antique tractor tires. The tires helped his great-grandpa's Farmall look brand new, he said.
"After getting some fresh gas and a new battery, she fired right up," Wicks said.
With the cancelations of many fairs and festivals in 2020, there were limited opportunities to showcase student restoration projects, but that didn't stop FFA and 4-H students from successfully completing their restorations.
Titan company has awarded thousands of free tires to student-led tractor restoration projects since 1996.
"We are honored to support the many 4-H and FFA students dedicated to these restoration projects," said Scott Sloan of Titan. "Restoring an antique tractor requires a lot of time and meticulous work. It is rewarding to see their finished projects."
The company is now accepting applications for its annual antique tractor restoration program. Applications and new guidelines for the 2021 program can be found online at titan-intl.com/antique-tractor-restoration.
Applications will be reviewed and accepted on a first-come, first-served basis, and qualified projects will be accepted while allocated supplies last.
Students can get help with tractor restoration projects