Thunderstorms were in the forecast the day after the Memorial Day holiday as I traveled to the University of Wisconsin-Marshfield Agricultural Research Station in Stratford to meet with Jason Cavadini, the station's assistant superintendent. The research farm currently grows 250 acres of corn, 130 acres of alfalfa with 40 in a new seeding, 115 acres of Italian ryegrass, and 90 acres of perennial grasses and legumes.
Cavadini has been increasing the use of Italian ryegrass and scaling back on alfalfa.
"We can establish rye for $40 to $50 an acre," he said. "On top of that I'm automatically no-tilling it into any stand of alfalfa that's three years old."
The farm also uses a no-till planter to establish corn. Cavadini showed me 14-day-old corn that was fully emerged and thriving in the early 78-degree warmth. As I walked with him back to my truck we passed through a section of Kura clover strips that were part of a trial at the station. The tri-leaved plants were lush and hearty.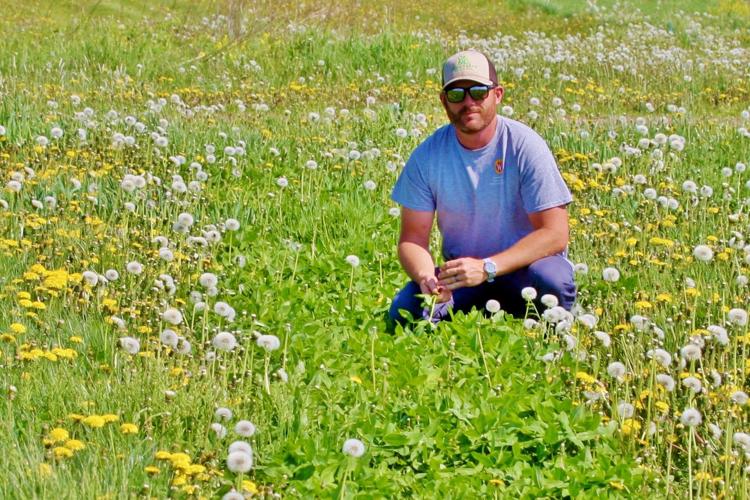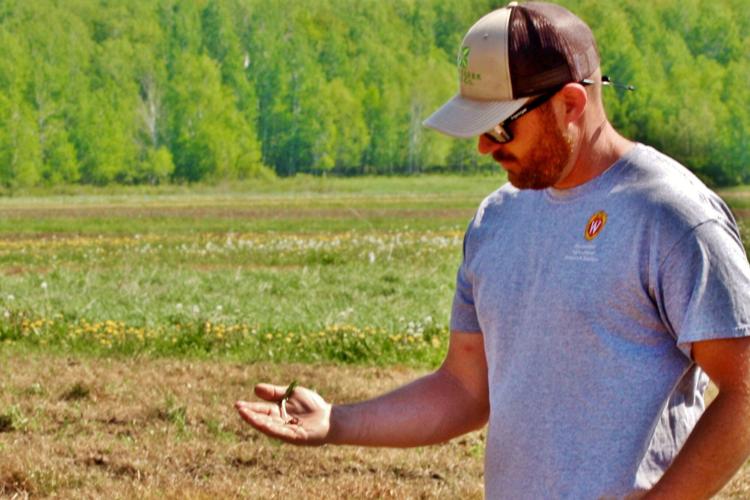 I headed east toward my woodlot property near Aniwa, Wisconsin. I noticed one farmer cutting a grassy field of hay along Wisconsin Highway 29 a few miles west of the Rib River Ballroom.
Scattered showers were beginning when I arrived at Ryan and Lindsey Prahl's Granite-Vu Farm near Wausau, Wisconsin. Despite light rain they were outside with their four children during a break from chores. The family farms 700 acres of land to feed a 125-cow dairy herd. They grow 375 acres of hay, 140 acres of soybeans and 120 acres of silage corn. They plan to market more hay this year so invested in a big square baler to make that happen.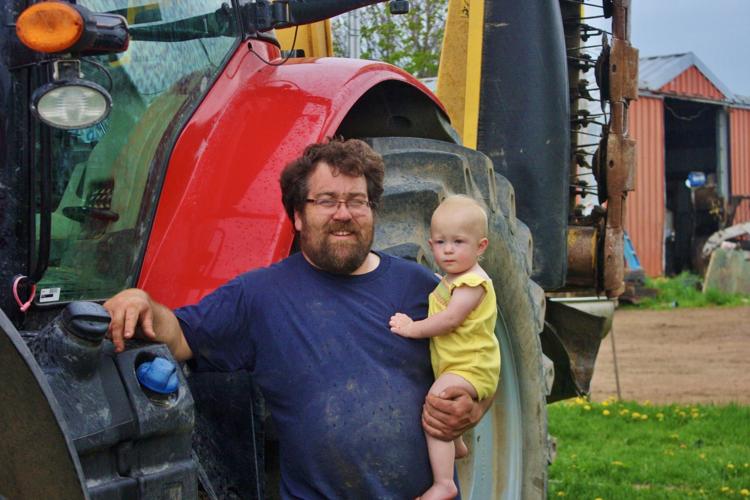 Ryan Prahl also does custom work cutting hay with his 530 New Holland Mega Cutter that has a 28-foot cutting width. He said he's seen a loss in revenue from his custom cutting business as farmers have reacted to hard times economically during the past five years. His custom acreage peaked at 4,500 acres but has reduced to 1,800 acres currently.
"Nobody has any money to spare so folks are using their older machinery and doing things themselves," he told me.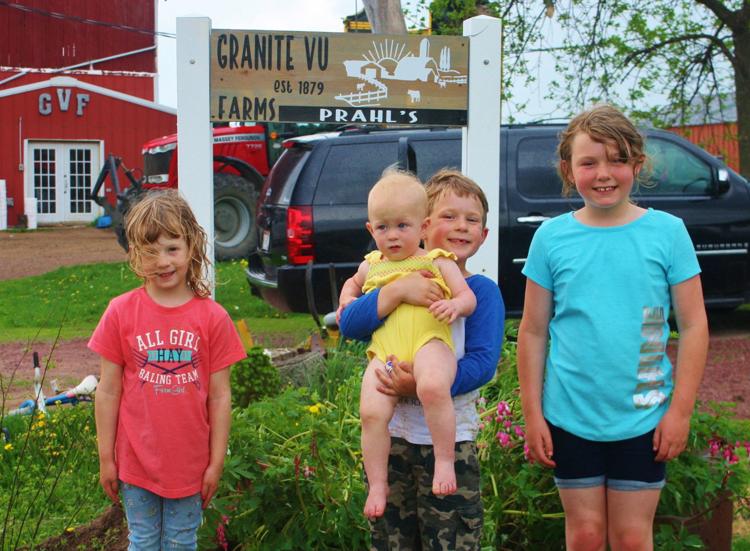 The couple agreed conditions were great for planting this spring.
"It's been several years since I finished planting and had time to spare before haying," he said. "It's a good feeling. I went non-stop for three days doing corn and another three for beans."
When I left the Prahl's farm I needed to put the windshield wipers in high range; I arrived at my woodlot in a thunderstorm. When the clouds parted the land was glowing like an emerald gem.