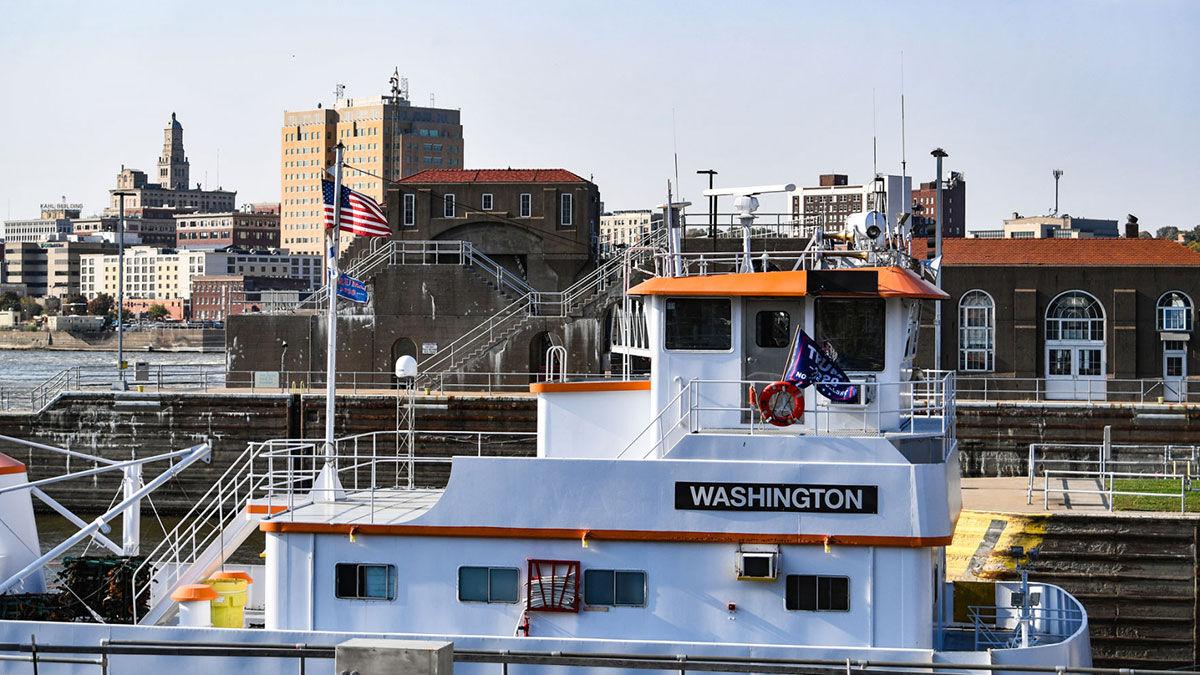 Less than a month after the U.S. Army Corps of Engineers was asked to expedite its decision on whether to approve the Quad-Cities and two other areas as Mississippi River ports, the decision has been made.
The creation of three Corn Belt Ports is expected to deliver millions in federal funding, encourage investment and produce infrastructure improvements in the Quad-Cities, along with those in the greater Peoria/Ottawa area and greater Quincy/Hannibal area.
First proposed in February, the port-creation request was backed by a bipartisan congressional delegation, the state legislatures in Iowa, Illinois and Missouri, state government officials, numerous riverfront cities and towns and others.
Called Port Statistical Areas (PSAs), the distinctions create a way to measure commerce in the area, and the federal Waterborne Commerce Statistics Center now will track the goods that move along the Mississippi River in the Quad-Cities and the other PSAs. Shipping data will be collected which will reflect each area's commercial productivity, and supporters say it will lead to greater transportation investment.
"The reason this is good news for us is it better positions us to fund the infrastructure to support our new port," said Moline, Illinois, Mayor Stephanie Acri, adding that enhancements to Lock & Dam 15 and others in the region could attract more river- transportation business.
Advocates of the proposal said in a news release the impact will be immediately realized with record-keeping by the Waterborne Commerce Statistics Center.
"The regional planning agencies and port authorities estimate that each of the three Corn Belt Port areas will individually rank among the top 100 U.S. ports (a category including coastal ports) by annual freight tonnage, as measured by the WCSC," the release said.
"The three ports have never previously been listed in WCSC statistical reporting, which annually ranks total freight tonnage. The Corn Belt Port tonnage reporting will officially begin with the WCSC database and publications that will be released in October 2020."