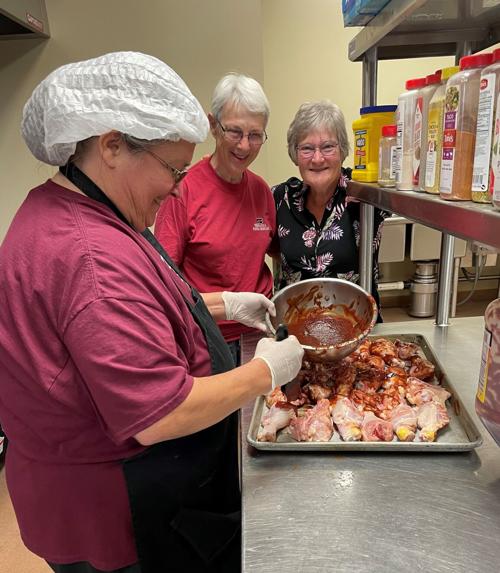 The board members and employees at the Decatur Senior Citizens Center weren't sure what to expect when they received a letter recently from the Donald E. Nielsen Foundation.
Imagine their excitement when they opened the envelope and found a letter of congratulations and a check for $8,500, the full amount requested when the board asked the foundation for a grant.
Board members said they were relieved and thrilled because now they have the financial means to move forward with plans to make improvements that help meet the health, nutritional and social needs for senior members in and around Decatur.
Included in their plans are updates to the kitchen which will provide more efficient and pleasant working conditions to prepare daily meals.
If any funds remain after making improvements to the kitchen and updating the outdated computer, they hope to replace pots and pans and utensils that were moved from the previous location in 2010.
Other items in the grant request included purchasing comfort mats in the kitchen, as well as storage containers and carts for organization and giving a more efficient means of storing items in the kitchen.
The Senior Center's board held its regular meeting on Tuesday, July 13 and further discussed plans relating to the grant. Members of the board are: Marilyn Andersen, Ethelyn Brewer, Kay Huffman, Roger Kirschenman, (chairman), Julie Metcalf, Katherine Mussack and Betty Wiseman. Staff members are Jackie Anderson and Patricia Taylor.