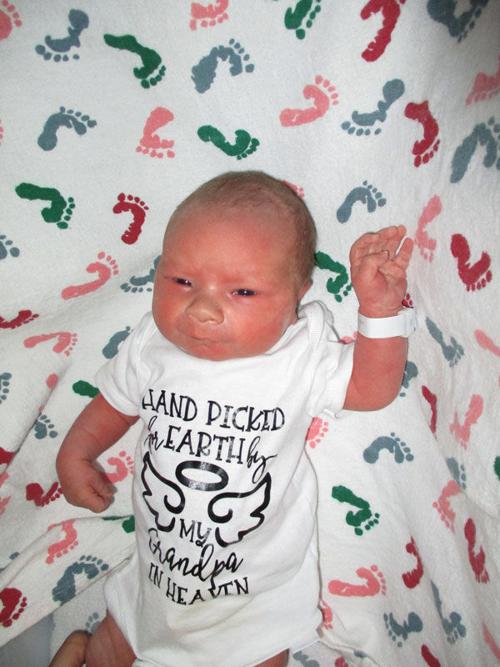 Justin and Amanda Mossberger of Tekamah have announced the birth of their son.
Avery Allen Mossberger was born Nov. 11 at Memorial Community Hospital in Blair, Neb. He weighed 6 lbs., 5 oz. and measured 19.5 inches long.
He is welcomed home by sister Joslyn and brothers Austin and Jayden.
Nolan's grandparents are Bill and Skeeter Brass of Tekamah, Robin Mossberger of Tekamah and David Shafer of Iowa.