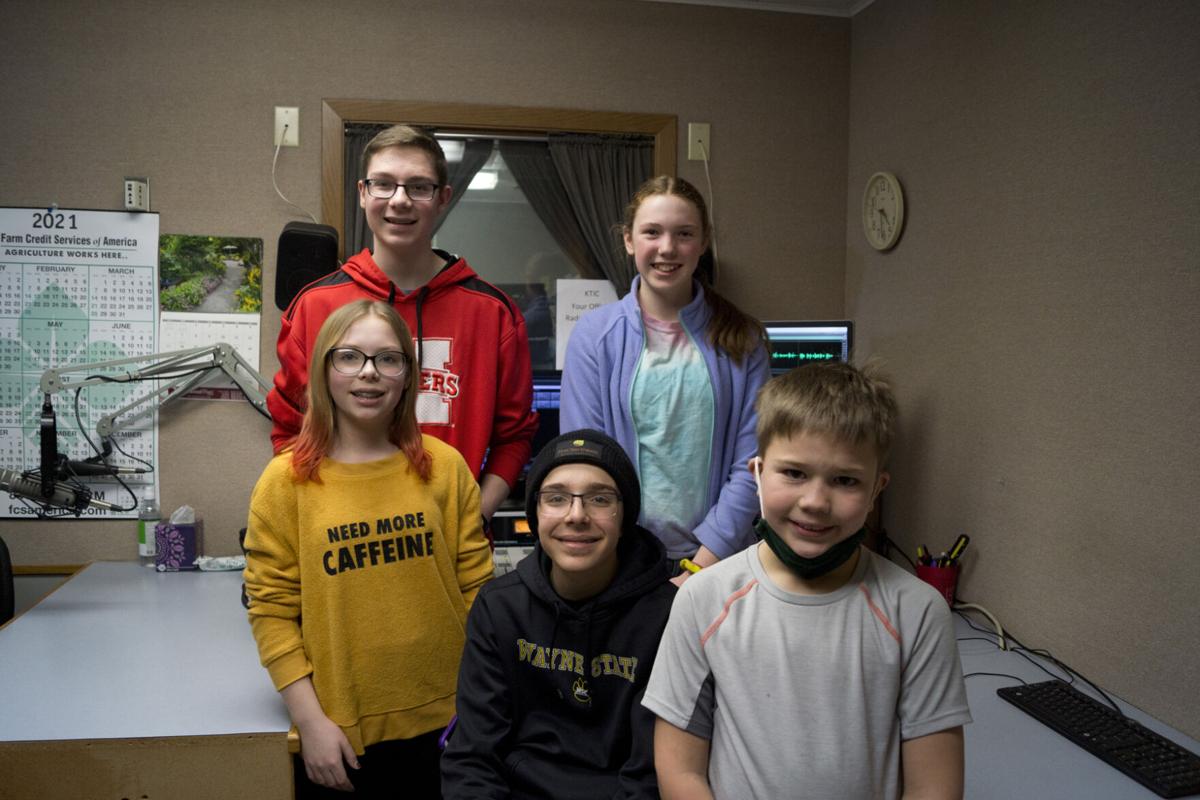 Make plans now to get your "green on" for Burt County 4-H Week, March 7-13! 4-H members can promote 4-H by wearing their 4-H t-shirts, taking treats to school and talking about their 4-H projects, or doing special community service projects and much, much more! After they get done, have them send any pictures and a list of what they accomplished as a 4-H member or 4-H Club to me, Mary Loftis at mloftis2@unl.edu Every year the 4-H Council sponsors the Clover Crazy Contest and the 4-H Club that does the best and most innovative 4-H promotions throughout the year win cash prizes!
West Point Radio PSA's
Listen in to West Point Radio KTIC 840 AM & 107.9 FM The Bull to hear Burt County 4-H members proudly promote 4-H during Burt County 4-H Week. We had a 4-H radio spot taping party at the station recently with our traditional ice cream treats afterwards. It's always fun to see the 4-H members in the radio booth and how KTIC's Tammie Harrington works with the members to help them do their very best. It's a great opportunity for these 4-H members to really see how their 4-H Public Service Announcement skills can really be used. Taking part in the radio spot taping were: Carsyn Miller, Elisabeth Vogel and Paul, John and Hope Roscoe.
4-H Snow/Snowless Sculptures
Although the best snow sculpturing snow may be gone by the time you read this, you can still create a 4-H Snowless Sculpture to promote 4-H! Start looking around the basement, garage or outbuilding for something you can turn into a 4-H Snowless Sculpture! You can always paint it green – just make sure you put it where it sees some traffic and get a picture of the sculpture and the 4-H members by it. The deadline for the 4-H Snow/Snowless Sculptures is April 1. Send your photos to Mary Loftis at mloftis2@unl.edu
Lee Valley Auction Concession Stand
Many thanks to our great 4-H members, leaders and parents for layering on the winter clothes to help at the Lee Valley Auction Concession Stand. When the temperature ranges from 9o-19o it's a COLD day in a machine shed. We were just happy it wasn't even colder! Keeping the buns from freezing (both human and bread) was a major challenge. Thanks to Bill Method for keeping the heaters going without tripping the breakers too much so the hot foods could stay hot too! Thanks especially to our Lee Valley friends for continuing to offer this fundraiser to the 4-H program and to all the hungry bidders and buyers that patronized the stand. My feet got cold, but my heart was warm watching all our good help that day!