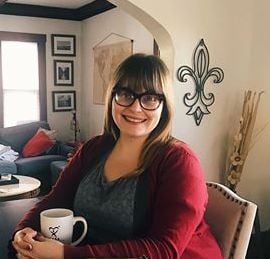 "Hey, do you suppose that girl is ..."
Yeah. It is.
The young woman running as the Democratic candidate to be Nebraska's next state auditor is none other than Jane Skinner of Craig.
She's the daughter of Jim and Susan Skinner of Craig. She is a 2003 graduate of Oakland-Craig and attended college in Missouri for a couple of years before entering the workforce. For the last two years she has worked in the City of Omaha's planning department.
But that's a long way from leading a statewide office in charge of poring over public accounts from the largest state offices to the smallest municipalities or school districts.
Skinner told the Plaindealer that there is no requirement that the state auditor be a Certified Public Accountant and that neither the current auditor, Charlie Janssen, nor his predecessor, currrent Lt. Gov. Mike Foley, is a CPA.
"The office has a staff of trained CPAs who do a terrific job," she said. "The office holder's job is largely managerial."
She freely admits she doesn't have much experience there either, but what she does have is experience with information technology systems, a place where she thinks the auditor's office needs an upgrade.
In a telephone interview last week, Skinner said the main reason she got into the race was because Janssen was unopposed. She said it frustrated her greatly that Janssen remained the candidate after making headlines recently over his work habits.
"I don't think he should just walk in without a challenge," she said. "This is a real job that you should go to every day. The auditor's office shouldn't be a place you hang out until it's your turn to be governor."
She also was driven by recent events in her hometown where information about past audits of the village's books were hard to come by.
When former village clerk Kristie Jensen was being prosecuted for embezzling over $185,000 in village funds, the law enforcement community was only allowed to look back three years.
In doing her own research, she found the village was allowed, legally, to file audit waivers for at least 18 years. That was as far back as online records were available and online records were the only ones available.
"There just wasn't enough information," she said. "There should have been more audits or more information available to people or both."
She said making the office more accountable and transparent will be her top priority. She said information coming out of the auditor's office has been nearly nonexistent under Janssen's tenure.
"I find it ironic that the office dedicated to accountability and transparency in government is neither," she said.
She said getting into a statewide race was surprisingly easy and that she has received a lot of support from the state party and from Democrats all across the state.
"There's this idea that all the Democrats in Nebraska live in Omaha or Lincoln," she said. "I've met people from Murray to Scottsbluff who are just as excited as anybody about being a Democrat and our chances in the election."
Skinner said her campaign is dispelling another myth, too.
"The idea that young people don't want to get involved with anything just isn't true," she said. "I know there are a lot of people under 35 running for offices here in Douglas County and all across the state."
Still, working full time and running a statewide campaign makes for some hectic days. She spent her birthday recently at a candidate forum in Nebraska City. She was headed to a major rally in north Omaha following her Plaindealer interview last week.
She loves every minute of it.
"It's old fashioned politicking, talking to people, and I really enjoy it," she said. "I enjoy public speaking. I was that nerd in high school on the speech team."
She said there's a thousand little things to do over the next week. She was slated to get a fresh shipment of yard signs last week and canvassers were out covering neighborhoods.
For the future, the connections she's making now could be important later, but should the election not go her way Nov. 6, she's not planning on another run right away. She said she's open to the idea but doesn't want to get the cart in front of the horse. "Right now I'm thinking more about the people I've met whose campaigns or work I would want to volunteer for, or work for, in the future."
The general election is Nov. 6. Polls are open from 8 a.m. to 8 p.m.