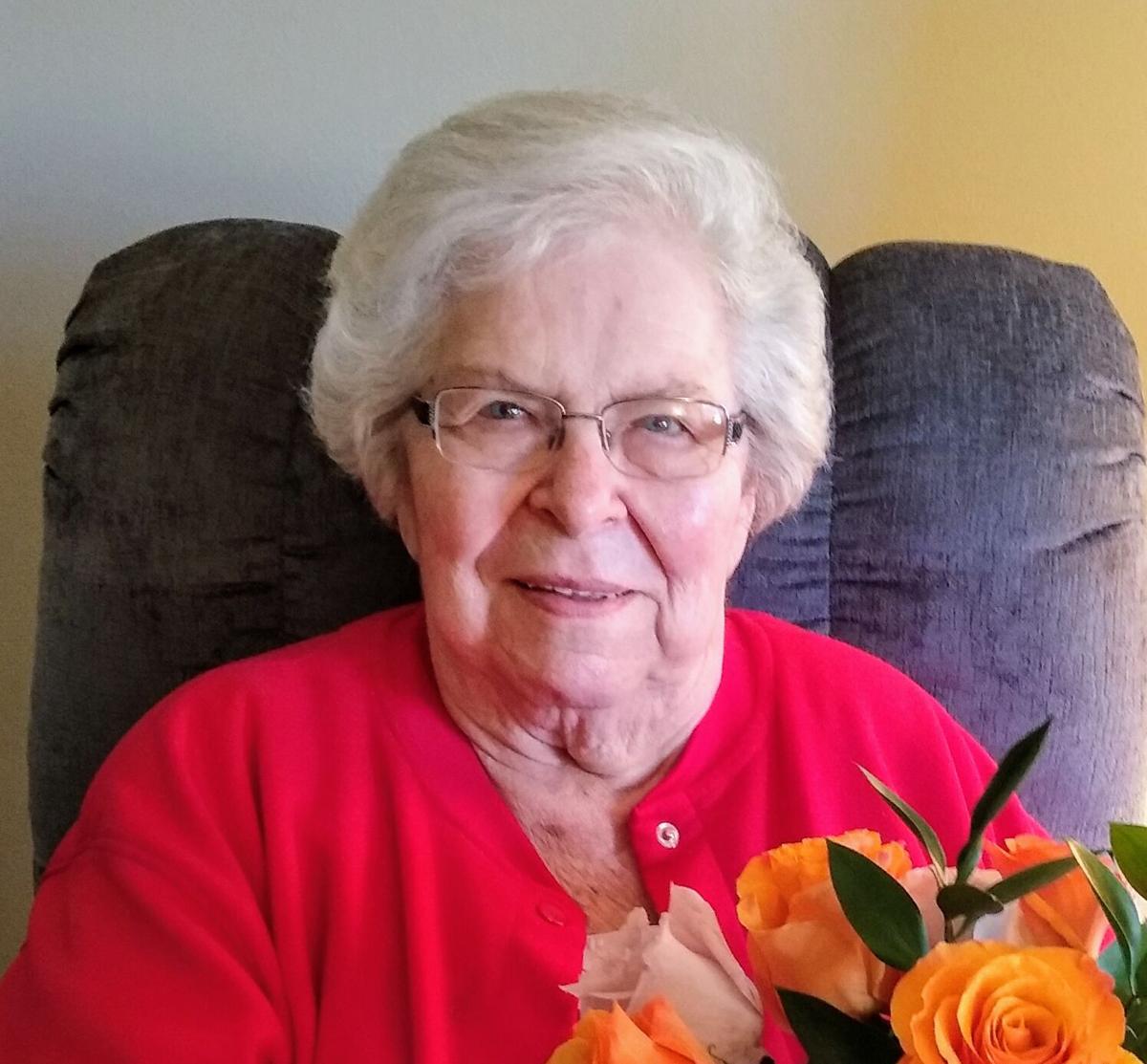 Funeral services for Alice Jorgensen will be held at 10 a.m. Saturday, Feb. 27, 2021, at Herman Community Church. The Blair woman passed to everlasting life on Tuesday, Feb. 16, 2021, at Good Shepherd Home in Blair. She was 93.
Alice Lorraine was born on Sept. 7, 1927, to Niels and Meta (Jensen) Eriksen of Denver, Colo. She was baptized, confirmed and married at First Bethany Lutheran Church in Denver.
Upon completion of high school, she was appointed secretary to the Board of Education and Superintendent of Schools in Englewood, Colo. During this time, she met Calvin Jorgensen who came to Denver recruiting students for Dana College. They were married June 26, 1960.
Cal and Alice made their home in Blair where Cal continued his employment with Dana College. They were active members of First Lutheran Church where Alice served on staff as church secretary from 1969 to 1992.
She was proceeded in death by her husband Cal, her parents, and sisters: Bernice Eriksen, Lois Kirkegaard, Eileen Templeton and Bev Pugh.
She is survived by her daughters: Juli Jorgensen of California, Jodi (Tom) Roekle of Wisconsin, Jill (Doug) Russell of Blair; seven grandchildren and two great-grandchilden; brother Dave (June) Eriksen; many nieces and nephews.
She will be remembered for her love of, and dedication to, her faith, family, and friends.
In lieu of flowers, memorials are suggested to First Lutheran Church.
Campbell Aman Funeral Home is in charge of the arrangements.