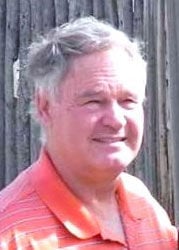 A memorial service and burial for David DeGroot will be held in Payson, Utah at a later date. He passed away Friday, Nov. 6, 2020, at his home in rural Lyons at the age of 72.
David Maxon DeGroot was born in Lusk, Wyo., on Sept. 2, 1948. Dave served in the Army during the Vietnam era and was stationed at Fort Carson, Colo.
Dave absolutely loved his horses and flyfishing in Colorado. He was thrilled anytime he was able to watch his grandchildren play their sports. He is remembered by family as being very smart, funny (in his heart), and quite charming.
He is preceded in death by his father, John DeGroot; his beloved step-father, Glen Thatcher; and sister Rhonda Proctor.
He survived by his wife, Charlotte "Emily" of Lyons; mother, Viola Thatcher of Salem, Utah; sons, Trent (Noelle) DeGroot of Cedar Hills, Utah and their children: Maxon, Scout, Denver and Rome; Chad (Jessica) DeGroot of Draper, Utah and their children: Alex, Wyatt and Parker. Emily's children, Heather (Dustin) Eaton of Union, Neb. and their children: Tristian and Keigan; Charlotte Caniglia and her children: Nathan, Charlise, Samuel and Archer of Omaha,; James (Alli) Jacobsen and their children: Braedon, Rylee and Liam of Omaha; and many nieces, nephews and extended family.
Memorials can be sent in honor of Dave to the Lyons Volunteer Fire & Rescue, PO Box 97, Lyons, NE 68038.
Pelan Funeral Services is in charge of the arrangements.