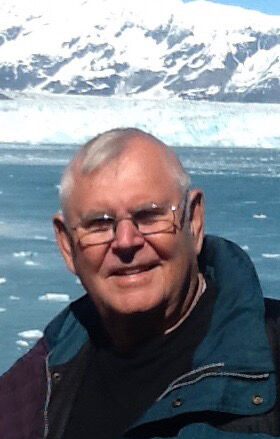 Private family services were held for Gene TeSelle. Burial and last call was in Tekamah Cemetery. The 79-year-old Tekamah man passed away Feb. 15, 2021, at Arbor Care Center in Tekamah
Eugene "Gene" Lawrence TeSelle was born in Lincoln to Lawrence E. and Agnes R. (Pietenpol) TeSelle on July 26, 1941, and grew up on the family farm near Princeton, Nebraska. He attended Princeton Elementary School and graduated from Cortland High School in 1959 and Dana College in 1963.
Gene was united in marriage to Nancy Christine Jacobsen at the First Lutheran Church in Fremont on Aug. 19, 1962. Following Dana, Gene taught science in the Tekamah-Herman school for 35 years and started the wrestling program in Tekamah. He was a lifetime member of the National Education Association and served on the organization's governing board for the Metro district. After his retirement from teaching, he was hired by Cargill in Blair as a technician and worked five years.
Gene served as a volunteer on the Tekamah Fire Department for 48 years. He was a certified EMT instructor and taught classes for the State of Nebraska. Gene answered many fire and rescue calls, delivering four babies in his career. He taught fire prevention to school children and was Tekamah's Civil Defense and Emergency Manager for many years.
He was a member of Emmanuel Lutheran Church and attended until he was no longer able due to a rare neurological disease called Progressive Supranuclear Palsy.
Gene was devoted to his wife and family. He enjoyed gardening, wine making, woodworking, fishing, playing cards with friends, biking and traveling by land or sea, including 18 cruises to Europe, Hawaii, Alaska, the Panama Canal and the Caribbean.
He was preceded in death by his parents.
Gene is survived by his wife, Nancy and three children: Travis Eugene (Deborah) TeSelle of Benbrook, Texas; Trent Christian (Okcha) TeSelle of Purcellville, Va. and Tricia Christine Rae (Jackson) Martis of Omaha; three grandchildren and a step-grandson; two sisters: Arlene (Ron) Haack of Lutz, Fla., and Carol (Bob) Beach of Lincoln; nephews, a niece, cousins, and friends.
In lieu of flowers, memorials are suggested to Emmanuel Lutheran Church Memorial Fund or Tekamah Fire and Rescue
Pelan Funeral Services was in charge of the arrangements.