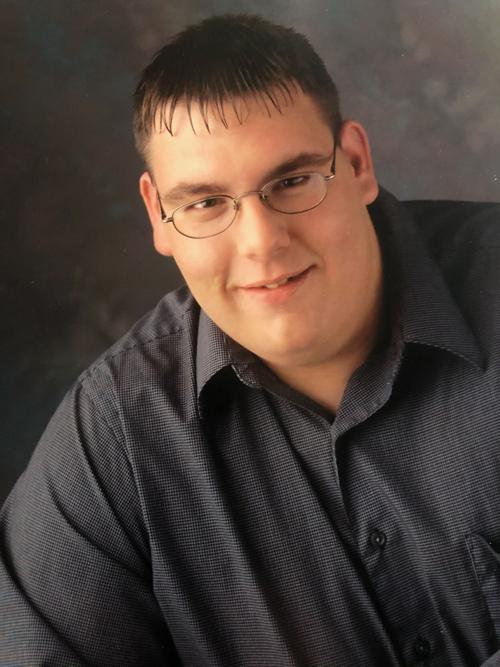 Memorial services for Martin Zimmerman were Jan. 11, 2021, at Decatur City Auditorium. Burial will be at a later date. The 34-year-old Decatur man passed away unexpectedly Monday, Jan. 4, 2021, at CHI Health Creighton University Medical Center—Bergan Mercy in Omaha.
Martin Eugene Zimmerman was born July 8, 1986, to Randy and Cheryl (Swanson) Zimmerman in Sioux City, Iowa.
Martin grew up on the farm outside of Macy along with his parents and two younger siblings. He attended Bancroft-Rosalie High School, where he dabbled in junior high football, but ultimately decided his time was better spent helping family on the farm. He graduated from Bancroft-Rosalie in 2005.
After graduation, Martin ventured to Thermopolis, Wyo., to work for his brother John. During his time there, he welcomed his daughter Khloe Zimmerman March 3, 2014. Eventually, he decided to move back to Decatur to be closer to family. It was then he met and fell in love with Katie Phillips. The two were engaged to be married Oct. 9, 2021.
Martin enjoyed all the simple joys in life, with an enormous heart and a great sense of humor. He loved spending time outdoors, adored working on the farm and with the animals and recently started his own business, Zimmerman Transport. What he enjoyed the most was working on older International tractors, especially the model M. Martin liked playing cards, spontaneous drives on the backroads and enjoyed watching old westerns and shows in his downtime. Most importantly, he loved spending time with his family and friends.
He was preceded in death by his grandparents, Ronald and Darlene Zimmerman; grandfather, Martin Swanson, Jr.; father, Randy Zimmerman.
Martin is survived in by his grandmother, Donna Swanson of Macy; mother, Cheryl Zimmerman of Macy; daughter, Khloe Zimmerman of Thermopolis; fianceé, Katie Phillips of Decatur; siblings: Miranda (Daniel) Harrison of Walthill, McKayla Zimmerman of Macy, John (Keri Lea) Zimmerman of Walden, Colo., Amy (Kenny) McKinney of Le Mars, Iowa, and Brandy (Tony) Rus of Kingsley, Iowa; numerous of nieces, nephews, and cousin.
Memorials may be directed to the family for later designation.
Pelan Funeral Services was in charge of the arrangements.