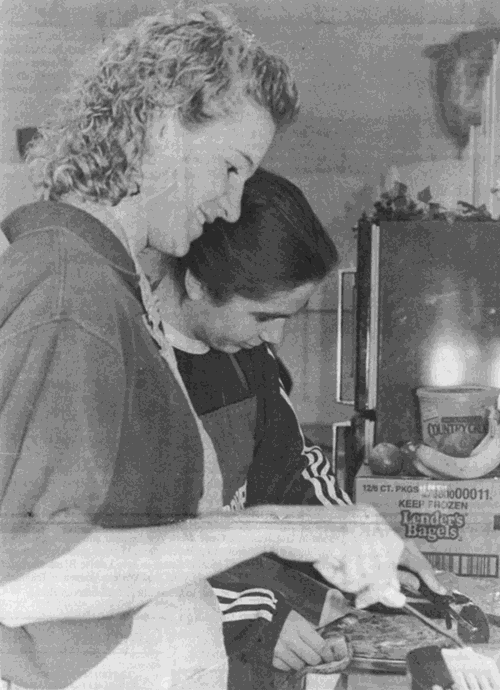 1 Year Ago (2018)
Ralph Andersen Jr. was named citizen of the year by Tekamah Chamber of Commerce last week at the annual employee appreciation banquet.
Five students attended the Close Up program in Washington, D.C. Seniors Kyle Quick, Johnny Braniff, Megan Olson, Ashly Bohannon and Luci Anderson they were able to see up close how the federal government works.
MCH Auxiliary donated $37,000 to members of the radiology team. Funds were raised at the annual Winter Gala, "Boots & Bling," and will help with the purchase of 3D mammography equipment.
5 Years Ago (2014)
An ag trade show survey noticed a major shift from corn to soybeans.
A young lady from Tekamah-Herman will experience a once in a lifetime adventure this summer. The local American Legion sponsored her to Cornhusker Girl State. Taylor McLaughlin will attend June 1-7.
Logan Valley Quilters spent Saturday tying fleece blankets for Camp Catch –Up. The camp was started for children in the foster care system. Many siblings are separated so the camp is a place where siblings are reunited for a weekend of fun for them.
10 Years Ago (2009)
Region 4 was moving out of Oakland after the large purchase of the former West Point Public Schools elementary building.
Due to the huge response last year, which saw volunteers package 43,000 meals for distribution for Kids against Hunger, this year the packaging party was scheduled as a two-day event.
Dr. Paul Montoya joined Oakland Mercy Hospital staff. He is a family practice physician and will see patients at both Tekamah and Oakland.
20 Years Ago (1999)
Three Tekamah-Herman basketball players completed their season with selection to various all East Husker Conference teams. Holly Ray was named to the second team, Carrie Olson was an honorable mention and Kristy Chatt was an all-defensive team choice.
30 Years Ago (1989)
Two Tekamah area water projects will be the topic of testimony before U.S. Congress. Papio-Missouri River Natural Resource District representatives will travel to Washington, D.C., to encourage federal funding for the Missouri River corridors project and the bank stabilization flood control project along Elm Creek near Decatur.
40 Years Ago (1979)
Tekamah Transfer owner Keith "Lefty" Conklin, who has operated his freight trucking business for 30 years, has sold his business to over-the-road trucker Bob Ragan. He and his wife and two sons have moved here from California to make their home in Tekamah.