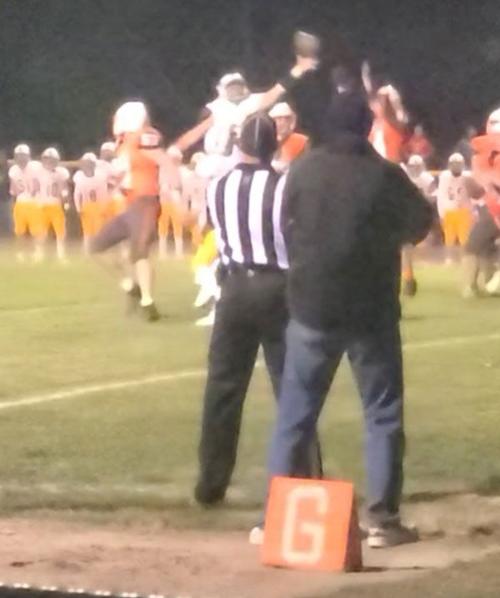 Bergan (8-0) took control early, sprinting to a 14-0 lead in the first quarter. Chris Pinales scored on an 11-yard run and McIntyre hit Alex Painter with a 15-yard scoring strike.
Oakland-Craig closed to 14-8 early in the second quarter when Caden Nelson scored his first of three touchdowns. He went in from 14 yards out, then ran for the 2-point conversion.
McIntyre connected with Gavin Logemann on a 35-yard TD toss midway through the third quarter, but Oakland-Craig responded with a 63-yard scoring drive capped by Nelson's 3-yard touchdown run.
Bergan extended its lead when McIntyre found his brother Kade, a 6-3 sophomore, behind the secondary and connected on a 44-yard TD pass.
Oakland-Craig closed to 28-24 in the opening minute of the fourth quarter when Nelson went in from the 1. After Bergan turned the ball over on downs, Oakland-Craig got the ball back with seven minutes left.
Starting at its own 14, Oakland-Craig converted on two fourth-down plays and marched to the Bergan 9. Then came the wildest play of the game on fourth-and-goal.
Receiver Gunnar Ray took a handoff and threw over the middle, where the ball was caught by center Elliot Johnson. He lateraled the ball and then another lateral went to Ray, who fought his way into the end zone.
The play was called back because of an ineligible receiver, though Oakland-Craig coaches argued that the pass had been tipped to make the center eligible.