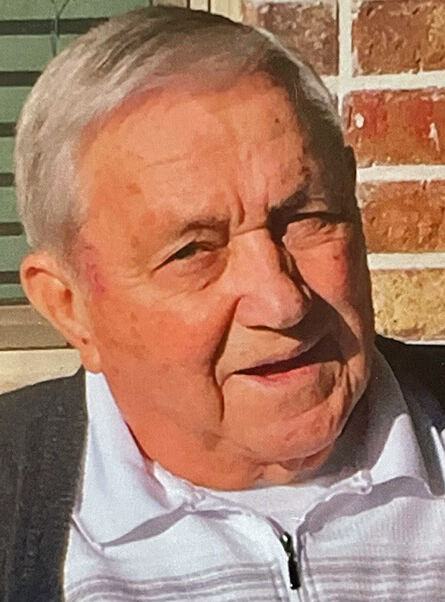 A memorial Mass for Jerry Barratt was celebrated Friday, Nov. 19, 2021, at St. Patrick's Catholic Church in Tekamah. Military honors will follow the service at the church. The rural Tekamah man passed away at his home Nov. 15, 2021. He was 88.
Jerry was born May 28, 1933, in Oberlin, Kansas, to Gerald and Ida (Brown) Barratt. He grew up in the McCook, Nebraska area on the family farm where he developed his lifelong love for anything with four legs, especially horses. Family members considered him among the last of the true cowboys.
He graduated from McCook High School in 1952 and quickly entered the military, proud to serve his country. He was honorably discharged in 1955 after serving with the U.S. Army's 205th Battalion.
Jerry had four children from his first marriage: Jeff, Kristy, Jerry and Misty. On Aug. 5, 1983, he married the love of his life, Eileen Bouvia, and he fully opened his heart to Todd, Tim, Ami, and Patti, who he loved deeply. Behind the love of his Savior and family was Jerry's beloved Nebraska Cornhuskers, fishing and riding horses.
He was preceded in death by his son, Jerry; parents, Gerald and Ida Barratt; brother, Johnny; sisters, Deanie, Karen, and Jackie.
He is survived by his wife of 38 years, Eileen; children, Jeff (Chris) Barratt, Kristy Barratt, Todd (Herta) Bouvia, Tim (Annette) Bouvia, Mel Barratt, Misty (Pat) McKibbin, Ami Regalado, Patti (Greg) Lawson; 22 grandchildren and 12 great-grandchildren.
Memorials are suggested to St. Patrick's Catholic Church or the Tekamah Fire and Rescue.
Pelan Funeral Services was in charge of the arrangements.