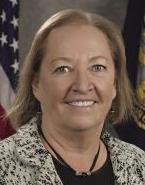 One of my favorite college professor's mantra was "remember, schools are a microcosm of society." I have been reminded of that expression frequently over the past six months as I have observed that the tumultuous and tense times being experienced in our society are now being directed not only at the Nebraska State Board of Education but also at local school districts.
During difficult times when it is easy to become distracted and to lose focus, I find solace by engaging in self-reflection. I would like to share three of the questions I posed during my reflection and the answers I generated that have helped me maintain some perspective about what is important during these challenging times.
What is the purpose of education? In other words, why do PK-12 schools exist? My personal philosophy of education is that schools exist to provide students with the skills and knowledge they need in order to be successful, productive adults and citizens. That notion certainly includes academic preparation, but it also includes educating the whole child by providing a caring environment where students are understood as physical, social and emotional individuals.
The Nebraska Department of Education's philosophy is revealed through its vision statement "To lead and support the preparation of all Nebraskans for earning, learning, and living." Early 20th century English author and philosopher Gilbert K. Chesterton stated, "Education is simply the soul of a society as it passes from one generation to another." My personal philosophy of education, the NDE vision, and Chesterton's quote remind me that even though individuals have different philosophies of education we all can agree that the essence of school is to help children learn.
The second question is "How much and which responsibilities can public schools take on to educate and help raise Nebraska's children?" I posed that question because over the years schools have taken on responsibilities that once were reserved for families. Humorist Erma Bombeck, in a column many years ago, lamented that schools even have fluoride rinse programs to protect children's teeth.
The lines between parental/familial and school responsibilities have become blurred.
As schools have taken on more responsibilities, school structure and funding have not been reimagined in a way that schools alone can do and be everything to everyone. Schools have found innovative ways, through partnerships with parents, communities, businesses, and other groups, to provide necessary support and services for students and their families. Educating children is a shared responsibility that relies on positive partnerships and educational allies.
The third question that I pondered is related to the notion of equity. If philosophies or vision statements speak to educating all children, what does that mean in terms of equity? My definition of equity is providing equal access and opportunity and providing appropriate resources so all students can succeed. But, opportunity is not the same as outcome and success is not a given. Learners must grasp opportunities and recognize that their actions influence outcomes. It would seem difficult to argue against the desire to help all students be successful learners.
As schools face the difficulties of managing another year impacted by divisiveness and the pandemic, it is important that differences in educational philosophies, disputes about parent vs. school responsibilities, and intrusions of politically charged social issues into school decision-making do not divert attention from students and their learning. The soul of our society, now and in the future, depends on the collaborative, constructive actions we as school leaders, teachers, parents, grandparents and citizens take to help educate the next generation.
The opinions expressed by Dr. Patti Gubbels are hers and do not represent the views of the Nebraska State Board of Education.