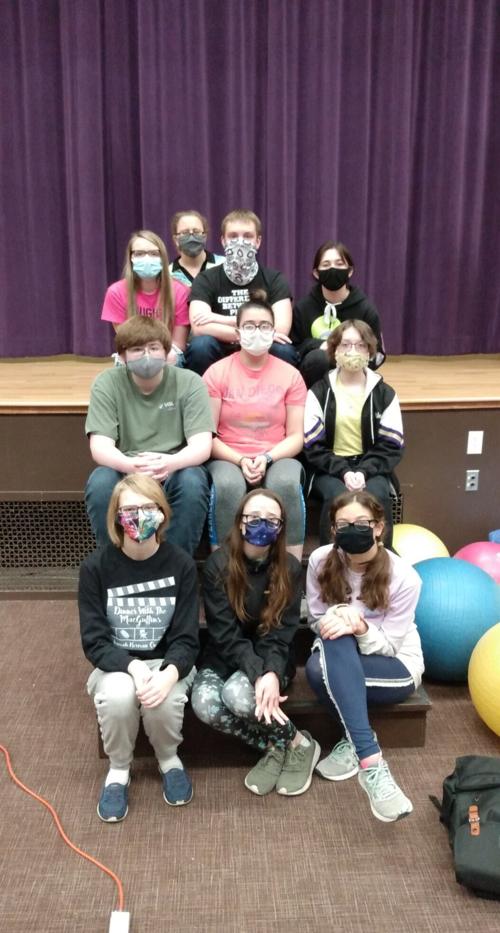 On Dec. 2, Tekamah-Herman's One-Act Play team loaded the prop trailer and headed home after their final competition—the Class C1 District 2 meet in Stanton—while reflecting on their great year. Each member got along well, and the club felt closer after problem-solving together.
Even though it was an out-of-the-ordinary season, the season held successes. Lucas Niewohner, Hailey Niewohner, and Alex Davis earned Outstanding Actor awards at both Conference and Districts.
Although the full group did not win a competition this year, the club still impressed audiences by overcoming the obstacles of multiple cast changes.
At the end of the season, the cast and crew put the props into the prop closet for the final time. Seniors Lucas Niewohner and Mackenzie Evans carried on the tradition of signing their names on the prop closet's walls next to the signatures of graduated actors of past performances.
Like every year, the production takes quite a team effort. This year's original actors included Lucas Niewohner, Alex Davis, Julian Carpenter, Beatrice Smith, Madison Geis, Kaleb Guhde and Hayley Niewohner. Further into the season, crew members Olivia Radney and Mackenzie Evans became understudies.
Addison Regalado and Neveah Crogan also worked on the 2020 crew. These individuals have the important tasks of moving props and controlling both lights and sound.
At the end of this year's play, "Dinner with the McGuffins," by Jeff Grove, Beatrice Smith, acting as the grandma, proclaims, "As I have always said, the show must go on!" The other actors laugh and walk behind the backdrops for the last time as the spotlight fades.