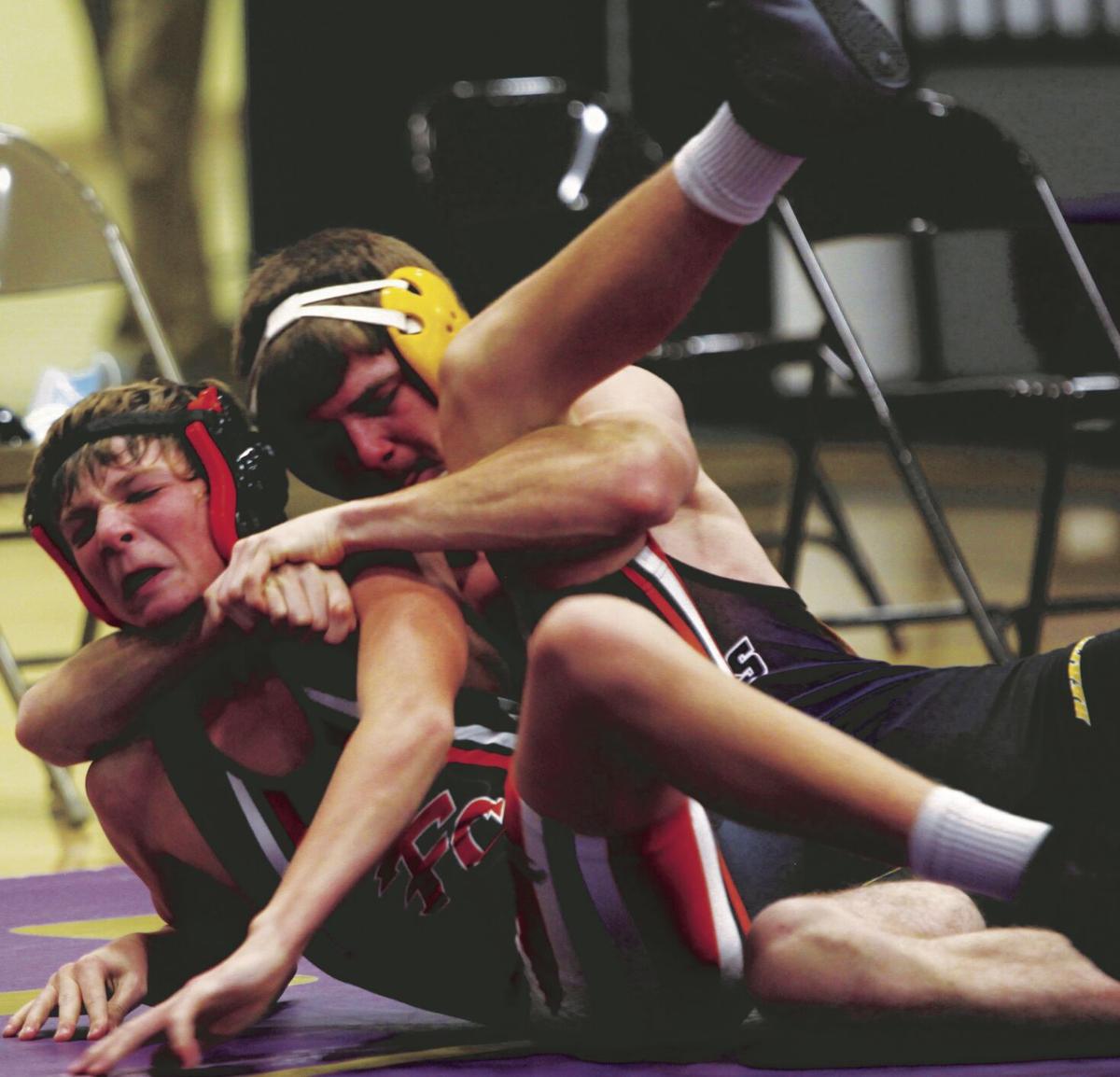 Tekamah-Herman's wrestling team opened its season at home Thursday night in dual action against Fort Calhoun.
Although the Tigers won every match they were in, the Pioneers went home with a 48-27 win.
The Tigers only had entries in five of the 14 weight classes. The Pioneers had somebody in every slot but two, coming away with eight wins by forfeit.
Logan Burt, Tony and Brady Braniff all won by fall, Lukus Braniff picked up a forfeit win while Dawson Schram scored a 4-1 win over Grant Nixon at 182 lbs. to complete the Tiger slate.
Fort Calhoun 48    Tekamah-Herman 27
106—Forfeited to Trey McCoy.
113—Forfeited to Ely Olberding.
120—Forfeited to Lance Olberding.
126—Forfeited to Aaron Duros.
132—Tony Braniff pinned Owen Miller, 1:06.
138—Logan Burt pinned John McKennan, 0:40.
145—Brady Braniff pinned Tristen Hansen, 2:24.
152—Lukus Braniff won by forfeit.
160—Forfeited to Ethan Shaner.
170—Open.
182—Dawson Schram decisioned Grant Nixon, 4-1.
195—Forfeited to Mason Touring.
220—Forfeited to Clint Dierks.
285—Forfeited to Jesse Hartline.
Tigers bounced at Blair Duals
The Tigers traveled to Blair on Friday for their first tournament action of the season, taking part in the Blair Duals.
The strong Class B field was not easy on the locals as they came home with an 0-4 mark.
Logan View topped the Tigers 56-12 in the opening flight. 132-pounder Tony Braniff pinned Ryder Keenan in a brisk 21 seconds while 138 - Logan Burt pinned Jadin Beckwith at the 1:35 mark of their 138-lb. bout to complete the Tiger scoring.
Tournament champion Beatrice rolled to an 82-0 win in the next flight.
In the third match of the day, Arlington claimed a 56-18 win.
Tony Braniff and Dawson Schram both claimed forfeit wins. At 152 lbs., Lukus Braniff pinned Kolton Gilmore at 1:20.
The Tigers put together their best match in the seventh-place tilt against Ralston, dropping a 36-12 decision in a match that saw six open weight classes.
Freshman Isaac Ruwe won his first varsity match, claiming a forfeit at 138 lbs. Brady Braniff also claimed a forfeit at 145.
Beatrice defeated Blair, 38-33, to claim the tournament title. Plattelview rolled past Logan View 56-22 for third place. Schuyler took fifth, topping Arlington 66-18.
On Saturday, Dec. 12, Coach Dirk Desmond's Tigers are scheduled to be in dual tournament action at Battle Creek. East Husker Conference rivals Oakland-Craig and Twin River are in the eight-school meet, as is Schuyler.
The Tigers hit the road again Dec. 15 for a triangular at Wisner-Pilger with the Gators and Norfolk Catholic.