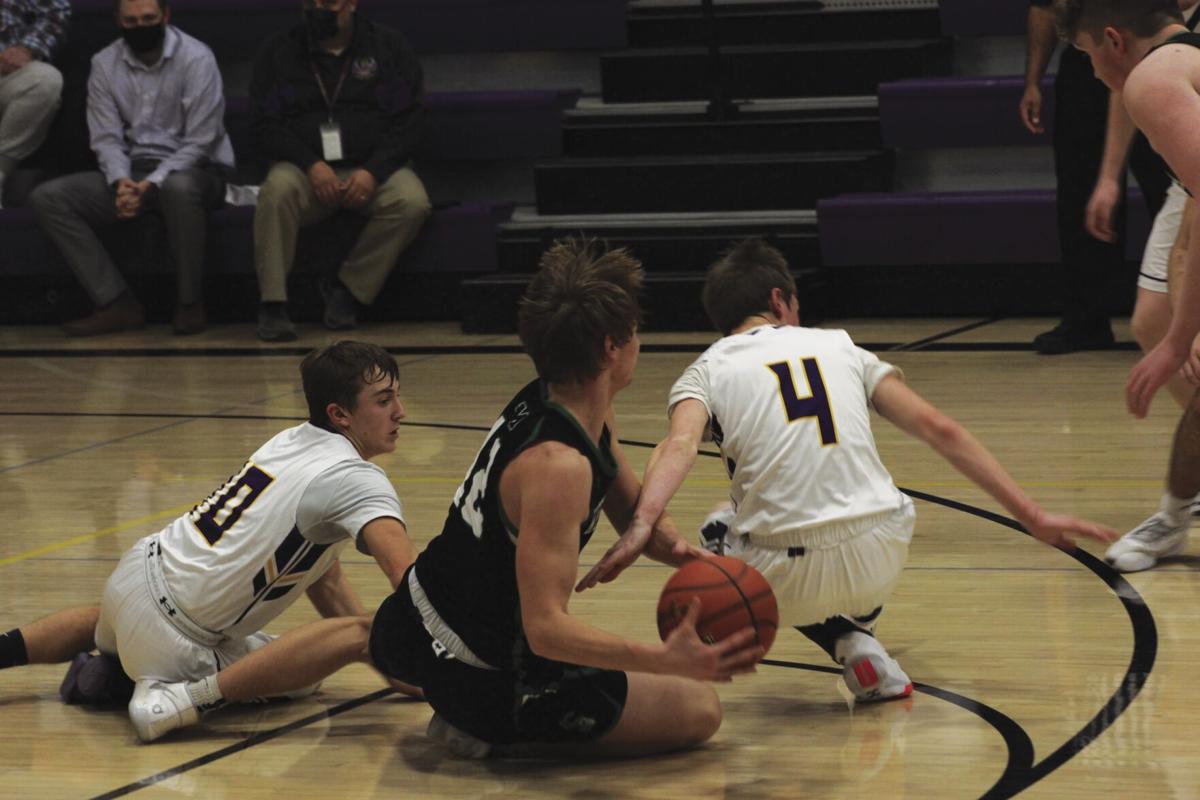 Tekamah-Herman's basketball teams split a pair of games with visiting West Monona Thursday night.
The Onawa, Iowa, school won the girls contest 63-23 but the Tiger boys authored a 77-62 win in the nightcap.
West Monona's girls raced to a 13-0 lead midway through the first period on the way to their big win. The Spartans, now 5-1 on the season, pushed their lead to 20, 23-3, at the 5:16 mark of the second period and the Tiger never got closer than 217 the rest of the way.
Carrying a 35-12 lead into halftime, West Monona repeated their first quarter performance in the third period. Carly Freidel's two free throws were all the points the Tigers could muster during the period. The Spartans, however, had no trouble finding the bucket. Miella Stueble tallied eight of her 12 during the frame as West Monona had the running clock in effect by the end of the period. Mallory McCall led the winners with 19 points as nine different Spartans found the scorebook.
Kaitlyn Quick topped the Tigers with six points. Freidel and Halle Olsen added five points each.
Coach David Eriksen said it took his squad a couple games to figure out their identity. "We were competitive and playing with confidence," he said. "Unfortunately, now we are trying to reconfigure things after suffering some setbacks with injuries to our two main ball handlers." Freshman point guard Preslee Hansen is on the shelf with a broken foot and Maggie Sheets sustained an injury to her wrist last week and isn't playing at 100 percent.
Additionally, Thursday's game starts a particularly difficult stretch for Eriksen's squad. Their next five opponents, starting with last Saturday's foe Clarkson/Leigh are a combined 34-17. The Patriots hit the T-H gym Saturday at 11-0.
"This is a critical time, now more so than ever, for some of our players to step up their game and to step out of their comfort zone," Eriksen said.
The Tiger boys put together a 9-0 run late in the first half to stake out a 37-27 lead. The Spartans got back within six by halftime, 39-33, but the Tigers cranked up their 1-2-2 press for an 8-2 run and a 52-40 lead. They closed the period with a 9-1 burst over the last 100 seconds to take an 62-44 lead into the last eight minutes.
Tiger coach Taylor Klein said the press gives his team more chances.
"The opportunities we gained from that along with our ability to run the floor gave us a large advantage and eventually allowed us to extend our lead," Klein said.
The Spartans closed to within 10 points, 64-54, on Owen Collison's basket at the 5:02 mark, but Brock Rogers bookended a 9-0 run with a triple and a conventional three-point play that put the Tigers up 73-56 with 3:30 left.
Rogers led both sides with 37 points. Jed Hoover added 23 for the Tigers.
"We are playing with a high level of confidence both individually and as a team," Klein said. "It's encouraging to see us play as a team and share the ball like we are. It has led to better scoring opportunities and has gotten everyone involved. That is how we need to play to reach our full potential."
The Tigers improved to 4-6, heading into a Saturday afternoon clash with Clarkson/Leigh. The Patriots were coming to town at 4-5, but were scheduled to play Pierce last Friday night.
BRLD was slated to play at Tekamah-Herman Tuesday night, Jan. 12. The Tigers head to Madison on Friday night before hosting West Point-Beemer on Saturday.
Tiger girls, boys finish 3rd at Madison
The Tekamah-Herman girls and boys both finished in third place at the 2020 Madison Holiday Tournament on Thursday, Dec. 31.
The girls got out to a 21-5 lead after one quarter and never looked back in defeating Riverside 51-25.
Maggie Sheets led the Tigers with 15 points while Kaitlyn Quick added 10.
The boys got out to a 24-11 lead after one quarter before cruising to a 70-52 win over Madison.
Brock Rogers led all scorers with 23 points while Jed Hoover added 20.